Save

$180.00
Brand: SainSmart
SKU:

101-91-CR10-SP-A
Creality CR-10 Smart Pro FDM 3D Printer, with HD Camera and Remote Control
Save

$180.00
Free Shipping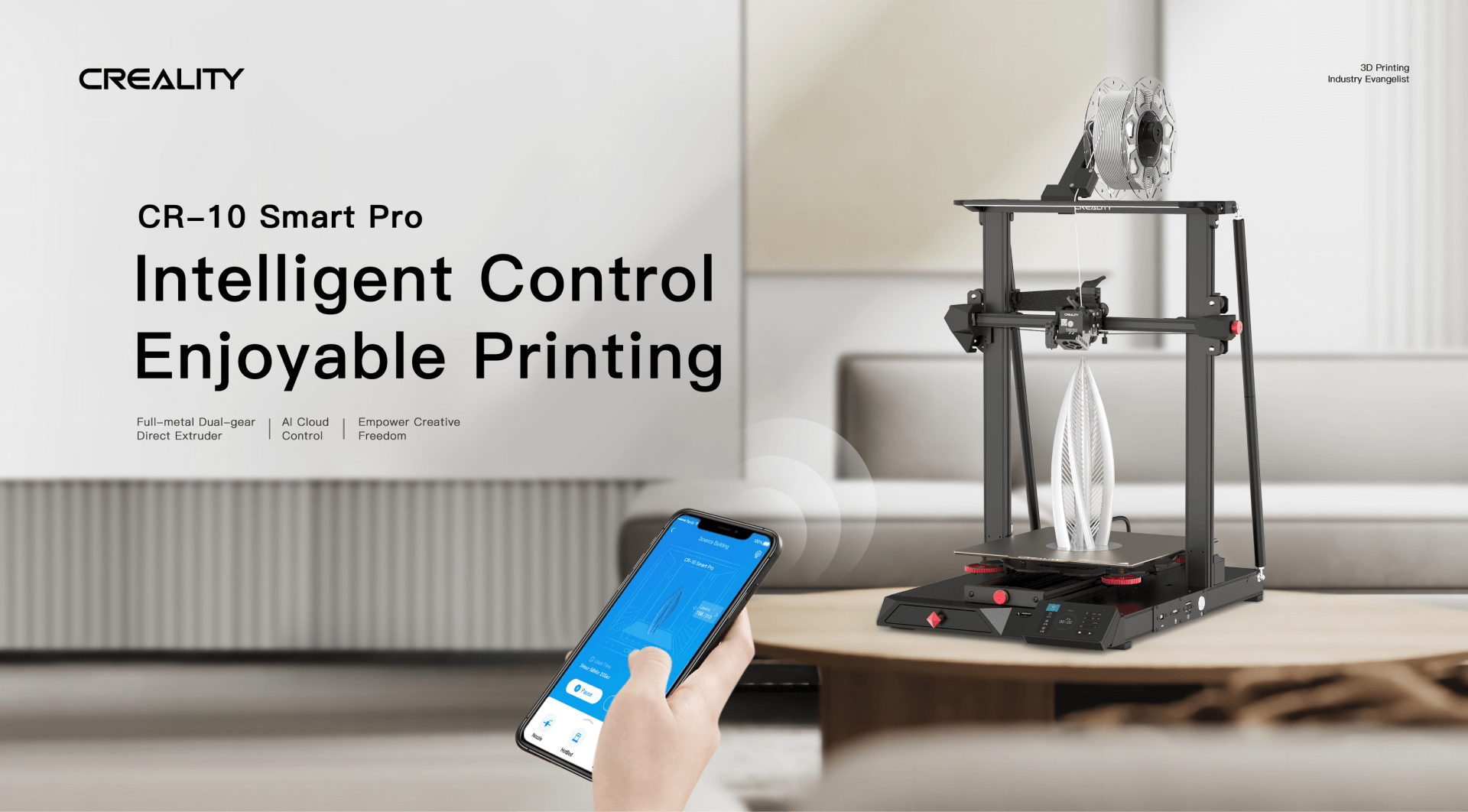 Why do you choose the CR-10 Smart Pro?
The CR-10 Smart Pro 3D printer is a cost-effective product. It has the functions of other normal printers, and it can be monitored remotely. Not only can you save money on buying a camera, but you can also monitor the operation of the printer all the time, especially when going out or working.
7-module design, 10-minute assembly
32-bit Board: Better data processing capacity, fewer firmware issues, and more room for upgrades.
TMC2208 Silent Drive: Brings down the noise level, suitable for home and school use.
MeanWell Power Supply: Thinner, quieter but all-around better unit delivers more stable performance.
Resume printing support: Pause the printing process intelligently in an unexpected power outage and resume printing from the last printing position.
HD camera
Creality Cloud APP
LED light
Dual-mode Leveling
Dual-gear Direct Extruder
Spring Steel PEI Magnetic Sheet
Dual Z-axis lead screws, printing more stable
4.3-inch touch screen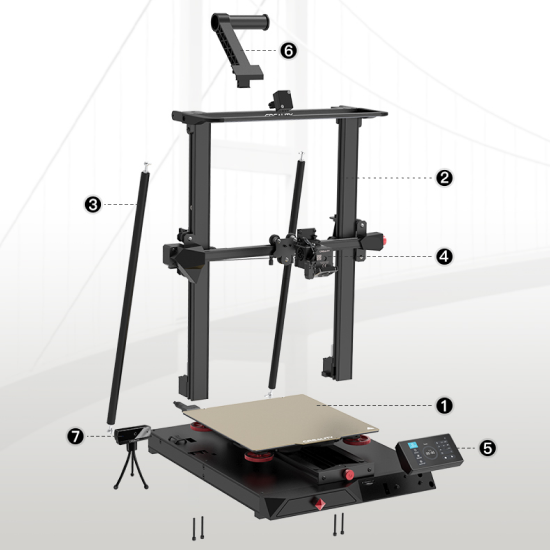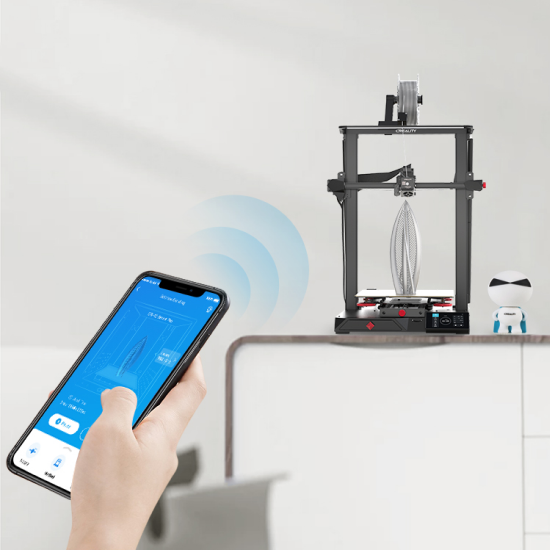 Creality Cloud APP
Bulit-in Wi-Fi, Bluetooth, and RJ45. Creality Cloud APP allows you to manage efficiently anytime, anywhere.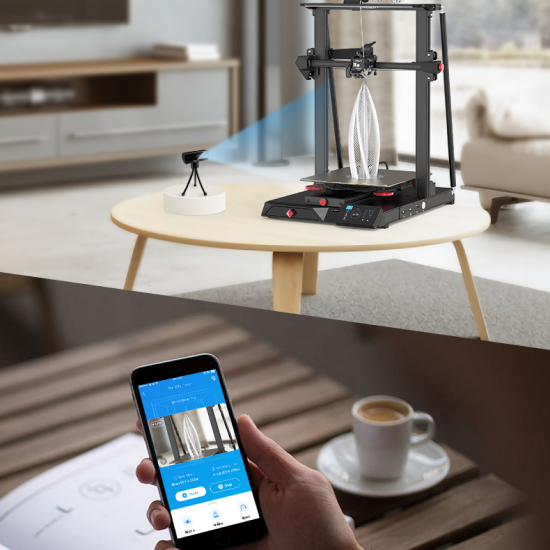 Real-time HD Camera
It also comes with an LED energy-saving light, you can monitor your printer clearly anytime and anywhere.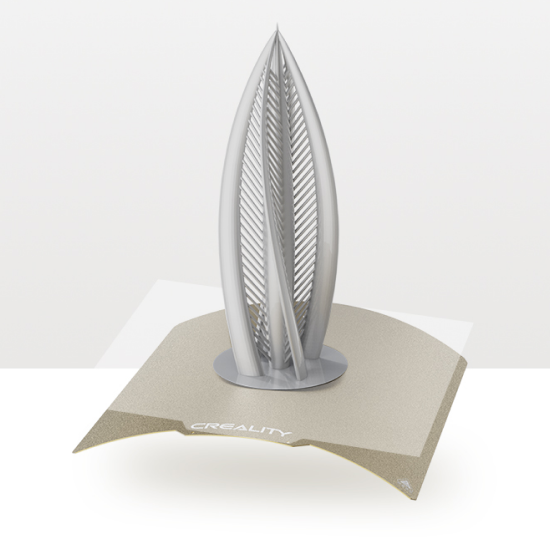 Magnetic Spring Steel Sheet
It is capable of good adhesion and smooth surface, avoiding warping. The print comes off easily on a PEI bed with a simple bend.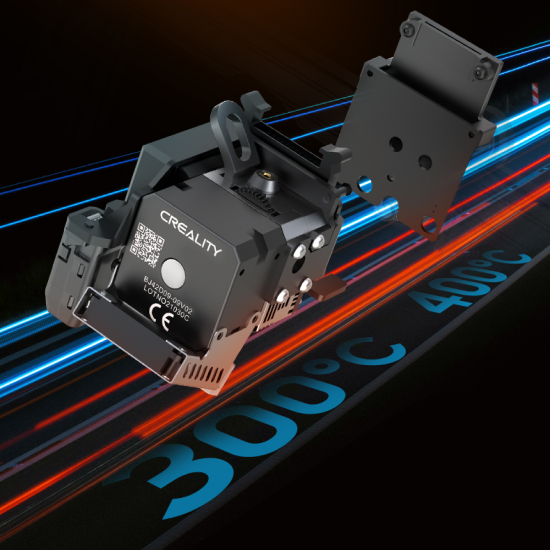 Dual-gear Direct Extruder
All-metal dual-gear extruder ensures high quality extrusion and printing accuracy, reduce clogging.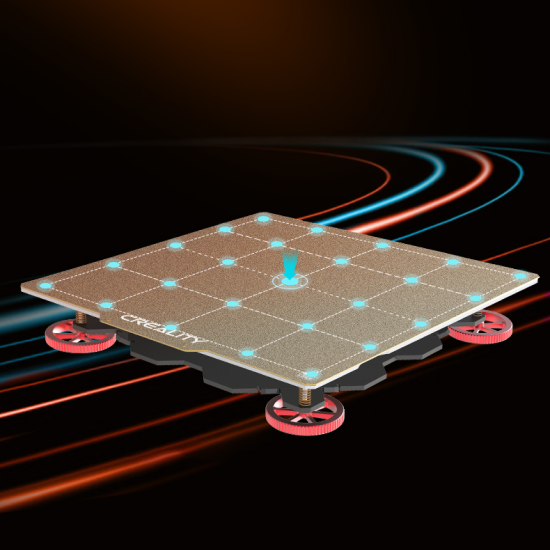 Dual-mode Leveling
More friendly CR-Touch auto bed-leveling and manual bed-leveling for both professional and beginners.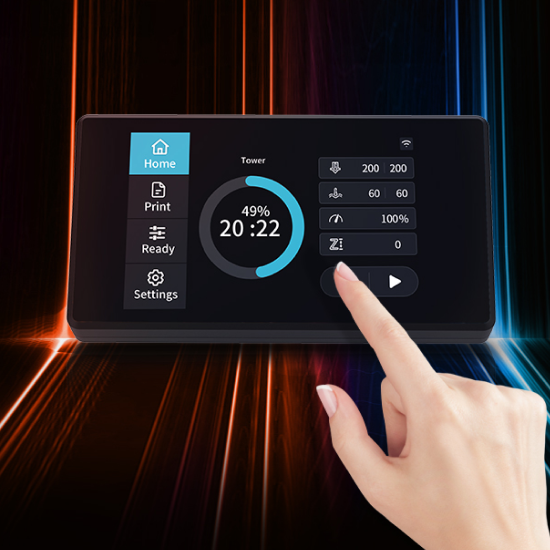 New Friendly UI
The printer comes with a 4.3-inch touch screen that is responsive, colorful and has a wide field of view.
Specifications
Build Volume: 300×300×400mm
Nozzle Temperature: Up to 300°C
Hotbed Temperature: Up to 100°C
Build Surface: Spring Steel PEI Magnetic Build Plate
Extruder: All-metal Dual-gear Direct Drive Extruder
Cloud Platform Support: Creality Cloud
Mainboard: 32-bit Silent Mainboard
Resume Printing: Yes
Filament Sensor: Yes
HD Camera: Yes
LED Light: Yes
Network Connection: Wi-Fi/Bluetooth/RJ45
Filament Materials: 1.75mm PLA,/TPU/ABS/PETG/Wood high temperature printable PA/Carbon fiber
Machine Dimension: 578*522*648mm
Package Dimension: 660*575*290mm