ANYCUBIC Photon Mono SE Resin 3D Printer
Brand: ANYCUBIC
SKU:

101-91-40SE-A
SKU:

101-91-40SE-A
6" 2K Monochrome LCD

The printing speed is 2-3 times faster than the speed of an RGB screen.

Easy Bed Leveling

Leveling can be done in few simple steps

Fast Printing Speed

Making printing speed 3X faster than the Photon.

Anycubic APP Remote Control

Remote control of print operations
*For your order safe and fast delivery, please Fill in Your Phone Number while checking out.
$389.99
$419.00
Save

$29.01
MORE INFO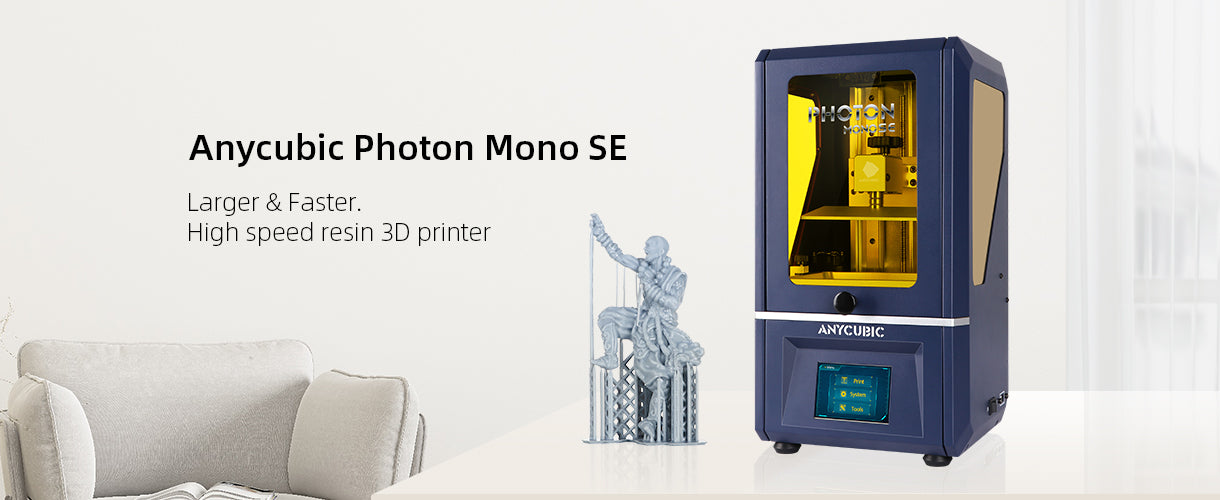 New Matrix Parallel Light Source
It has a more uniform exposure, higher efficiency and better heat dissipation.
Fast Printing Speed
The exposure time is reduced to 1 second
when printing the rule model.
 The printing speed is 2-3 times faster than the speed of an RGB screen.
Easy Bed Leveling
Leveling can be done in simple steps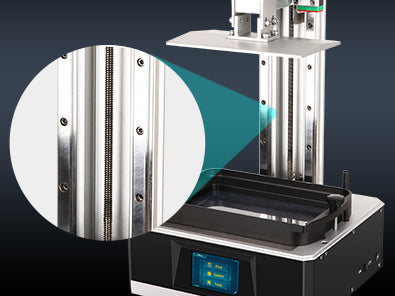 High Performance Z-axis
The Z-axis is supported by dual linear rails,stepper motor and clearance nut combination which dramatically improves stability while in motion and reduces the risk of layer shifting.
Anycubic Slicer Software
New features are added to the software. Supports up to 8x anti-aliasing. Fast slicing, Hollowing, Split model, Text Paste.
Anycubic APP Remote Control
Remote control of print operations,monitor printing progress, adjusts the printing settings.
UV Cooling System
Cooling device for stable printing performance and longer service life.
6" 2K Monochrome LCD
A much longer lifespan: You can print up to 2000 hours with it, which is 4 times longer than color LCD.
High Quality Power Supply
UL certification, CE marking, and ETL certification.
Technical Specifications
● System: ANYCUBIC Photon Mono SE
● Operation: 3.5-inch Touch Screen
● Software: ANYCUBIC Photon workshop
● Connectivity: USB
● Technology: LCD-based SLA
● Light-source: high-quality filament(wavelength 405nm)
● XY Res.: 0.051mm 2560*1620(2K)
● Z-Axis Res.: 0.01mm
● Layer Res.: 0.01 ~ 0.15mm
● Printing Speed: MAX 80mm/h
● Rated Power: 55W
● Printer Size: 220mm(L)*200mm(W)*400mm(H)
● Build Volume: 130mm(L)*78mm(W)*160mm(H)
● Material: 405nm UV Resin
● Net Weight: ~8.2kg
What's included
User Manual
Handle
Wifi Antenna
Tool set
USB Drive
Scraper
Resin Vat
Platform
Power Cord
Service Card
Glove
Funnel
Power Adapter
REVIEWS