Brand: SainSmart
SKU:

101-91F-FDBA
Filament Storage Dry Box, Dehydrator Container for 3D Printing
Fast & Even Heating: SainSmart Filament Dryer Box is equipped with an enhanced heating mechanism. The Polyimide heater inside the box allows for rapid heat up, the curved metal plate enables effective heat transfer and the air circulation fan at the bottom delivers evenly heated filaments.
Reduced Noise Level: The upgraded SainSmart 3D Printer Filament Dryer equips with an upgraded centrifugal fan that is 20% quieter than its predecessor, providing you a better experience.
Up to 24 Hours Timer: The maximum drying time of this filament dryer is 24 hours, constantly drying your filament for the best printing results.
Straightforward Temperature Setting: There are 3 default temperature settings for different filament types. I: 40 °C, for PLA and PLA+ Filament; II: 50°C, for ABS, ABS+ and PETG Filament; III: 55°C, for TPU, PVA, PC and Nylon Filament.
Wide Filament Compatibility: With a maximum filament capacity measuring ⌀200mm × 73mm(H), the SainSmart Filament Dryer is compatible with filaments with different spool weights and sizes. 500g, 1KG; 1.75mm, 2.85mm, 3mm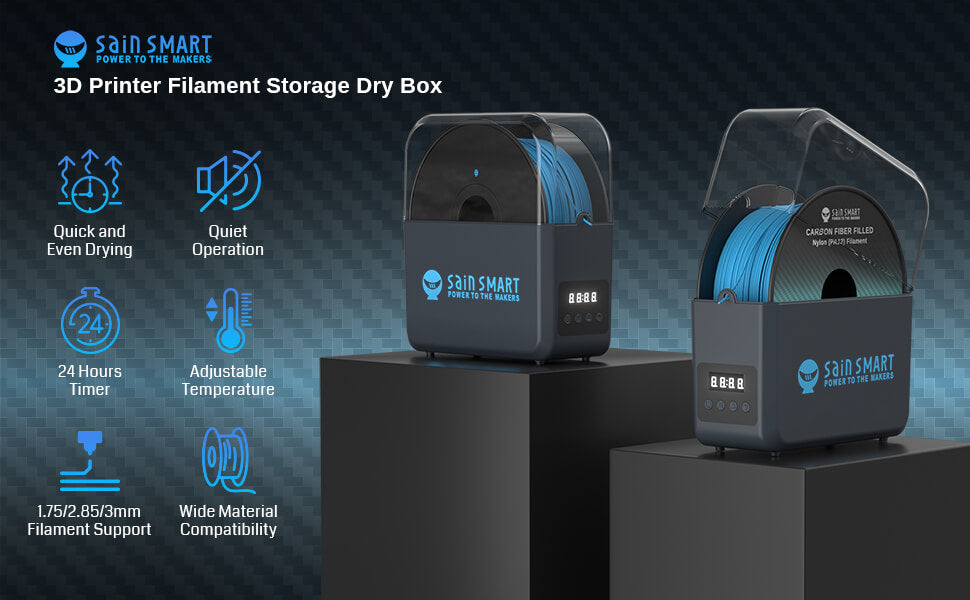 3D Printing Materials are more or less hygroscopic, which means that they absorb moisture from the environment if not properly stored. That's why you will find the filaments you stocked in shopping seasons contaminated by moisture, and when you print with a wet spool, issues like stringing and blobbing always come after you. The eBox Lite is a great solution to this pain. It keeps your filament dry by sealing it in an enclosed chamber, and brings your old filaments back to life by drawing the moisture from them, getting you off a great start in your 3d printing journey.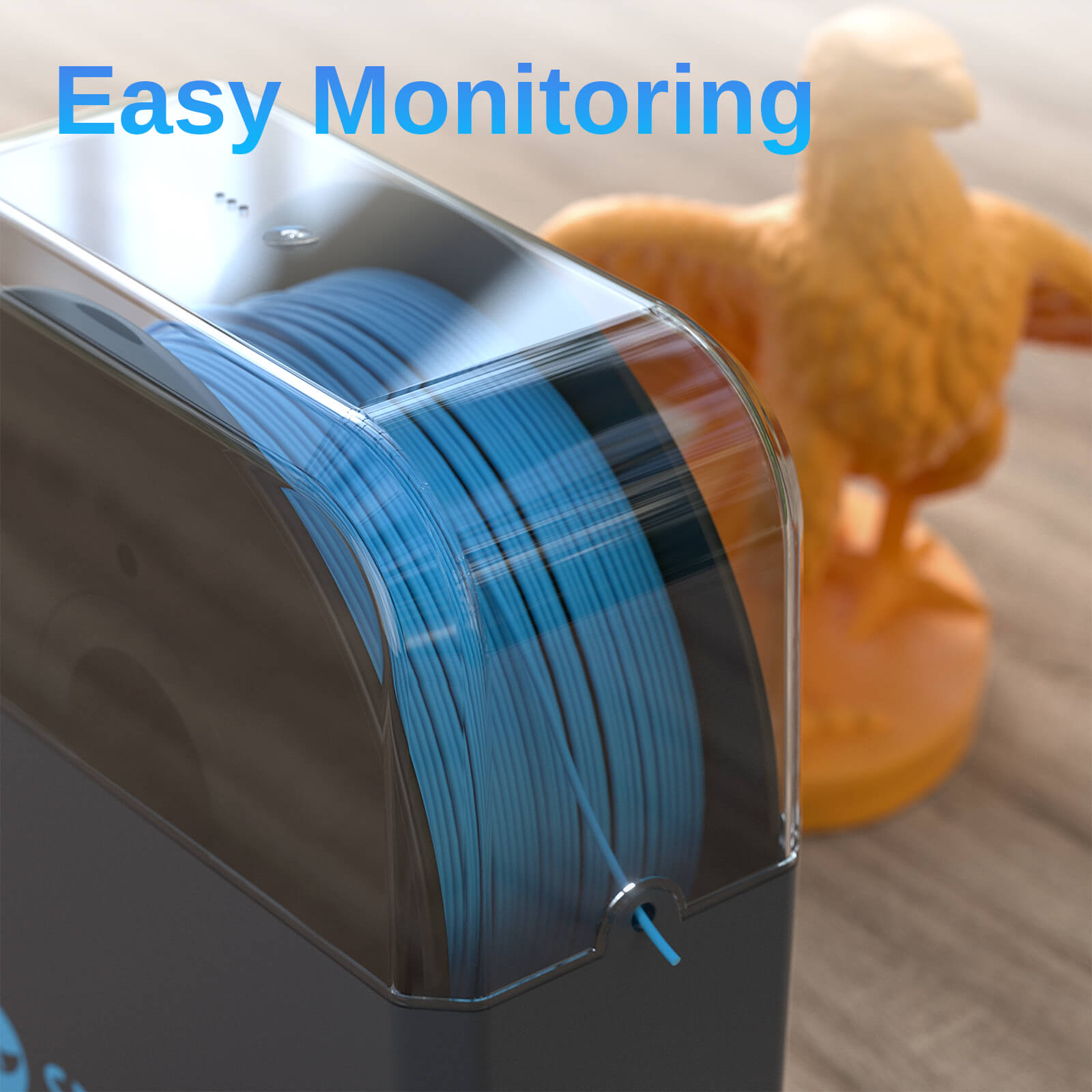 Monitor with Ease
SainSmart Filament Dryer comprises a transparent build from where the amount of remaining material can be checked easily.
Upgraded Air Circulation Fan
Air circulation fan is added to the dryer to ensures fast and even heating. The upgrade fan that features a lower noise also delivers you better user experience.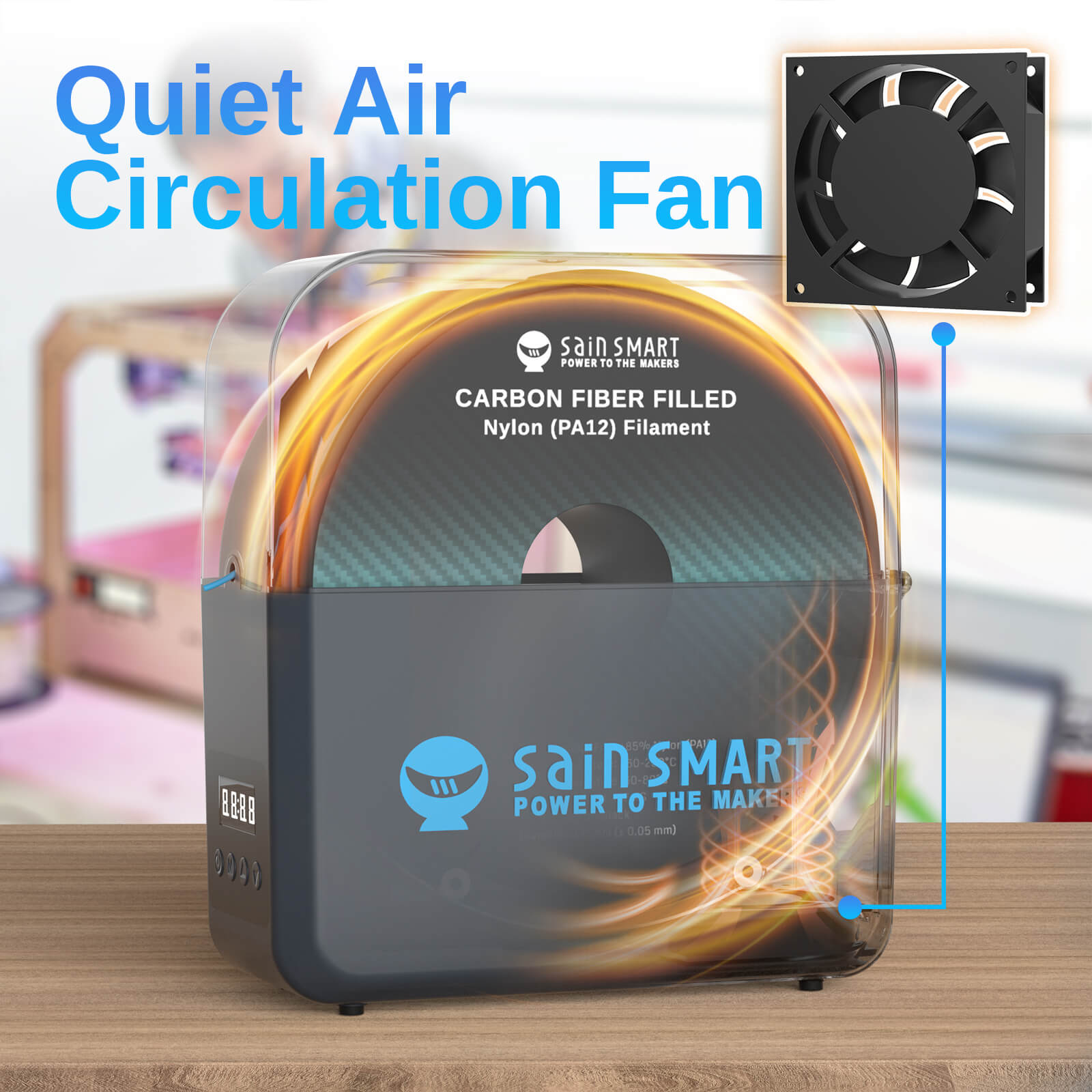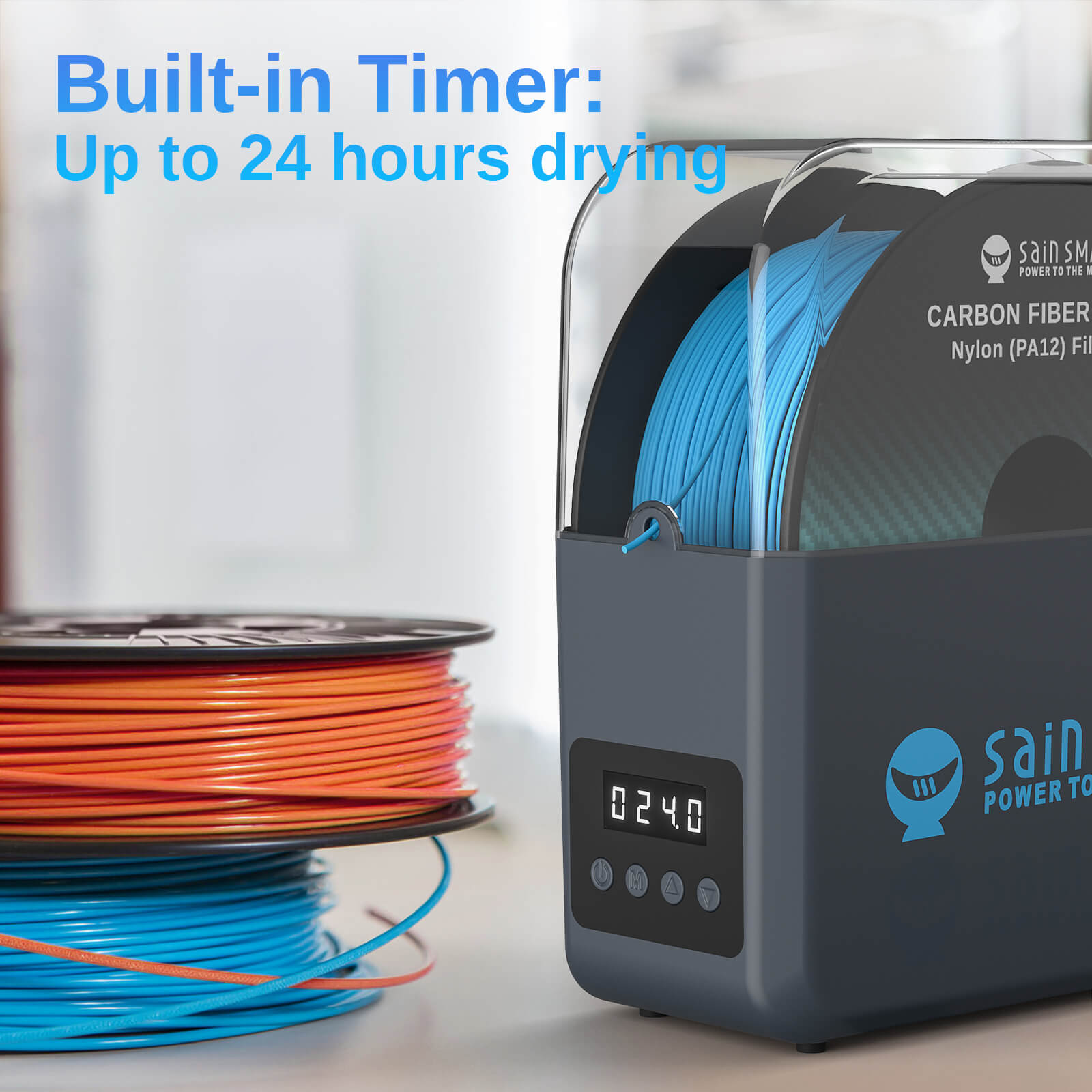 Built-in Timer
SainSmart Filament Dryer has a timer that you can set to dry spools for up to 24 hours, making it suitable for different 3d printing materials.