Brand: Genmitsu
SKU:

101-63-FL55P
CNC Blue-Violet Light Fixed Focus Laser Module Kit, For Genmitsu CNC
US Free Shipping
Application: The laser module is ideal for engraving, cutting, scribing, and drilling. Desired patterns can be made easily on the wood or plastic by this unit. This Laser Module is only compatible with models in OPTIONS. Please select the CNC model you have.
Fixed Focus: The fixed focus distance is 20mm. Compared with the adjustable focus laser module, the light spot of the fixed focus laser module is smaller. At the same power, the fixed focus laser module can cut 3mm linden wood in one pass, not possible with current adjustable laser modules.
Longer Service Life: The fixed focus laser module can work at full power for 8 hours without any light decay. The service life can be up to 10,000 hours.
Excellent Heat Dissipation: Equipped with a large aluminum heatsink and cooling fan, this can help the heat dissipate fast and ensure the laser module works continuously.
Industrial Grade Design: It is designed for industrial laser engraving machine, it adopts an intelligent feedback control circuit, external ACC constant current driving Mode. Featuring reliability, high stability, high efficiency, low noise, and excellent laser beam quality. (UK plug is not included)
YOU MAY ALSO LIKE: Compressed Spot Fixed Focus FAC Laser Module
Special Design for Genmitsu CNC Mahine
If you are an experienced CNC engraving enthusiast looking for an upgrade, you can add the laser module kit to the Genmitsu CNC machines (3018-PRO, 3018-PROVer, 3018-MX3, PROVerXL 4030 & LE5040). With this module, it can absolutely give you different ways to unleash your creativity.
Versatile
Able to engrave wood, paper, plastic, leather, and more, the SainSmart 455nm blue laser module kit will let you personalize your DIY projects. You can use it to add features like curved words, exquisite patterns, and logo picture marking.
Compatible with Air Pump (SHOP NOW)
The air assist nozzle can protect your laser lens from smoke residue buildup, improving its longevity and cutting efficiency. It is highly recommended to use laser module with air pump.
More Info
Specifications
Heatsink Material: Aluminum
Output Power: 5.5W
Wavelength: 455nm blue laser
Voltage: 12V
Current: 2A
Beam Shape: Dot (fixed focus)
Service Life: 10,000 hours
Size: 90mm x 33mm x 33mm
Working Temperature: -40~75℃
Applied Materials: MDF/ Balsa/ Paper / Wood/ Fabric/ Plastic/ Leather/Plywood/ Foam Paper/ Anodized Aluminum
What's included
1 x SainSmart Fixed Focus Blue Laser Module Kit (UK plug is not included)
1 x Red / Green Goggles
1 x CD (Click to download)
1 x User Manual (Click to download)
Support GRBL & Mach3 Control
You can control this module via Mach3 and GRBL, it depends on the machine which you purchased. Lasergrbl for 3018-PROVer, Mach3 for 3018-MX3.

⁉️  Note: 
- This blue laser module is designed for SainSmart Genmitsu CNC Router, please choose the proper option for machine compatibiliy.
- Please wear laser goggles during usage, avoid touching the laser directly to the eyes and skin. 
- In order to avoid unexpected accidents, please stay with the machine while the laser module is working.
Which Laser Module is Right for you?
Customer Reviews
Write a Review
Ask a Question
The fixed focus 5.5 Watt Laser Kit is an Excellent Package
I received this laser kit as a replacement for my adjustable focus laser and I am thoroughly impressed with its capability and function. It's easy to follow instructions made it a fast install and I was up and running in a matter of 30 minutes or so. I would like to thank SainSmart's customer service team for their assistance.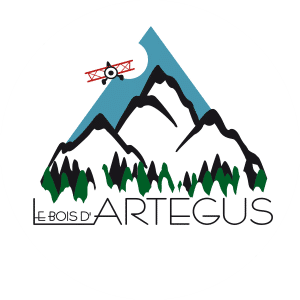 XB
01/09/2022
Xavier B.

France
Laser 5w
The laser is really good and precise.
09/11/2021
Charles G.

Canada
Great laser, easy installation
Had no problems installing in the 3018 PROVER, first cuts were good. I was a little surprised by how powerful it is, had to crank it WAY back to keep from cutting through wood on the first pass even with relatively quick feed-rates. Only problem I had was with removing fumes from some materials, so I bought a good quality solder fume remover which seems to be doing the trick, removing it rapidly.
06/29/2021
KEITH W.

United States
Cannot get it to work
I cannot get the computer to find the Laser
Hi, the laser works with the software Lightburn.
04/27/2021
Mike K.

Canada
Substantial update!
Much easier to focus. Very tight beam! I can run it at much lower power at higher speeds. Cut project time by 2/3. Very impressed.
04/13/2021
Anonymous

United States
03/28/2021
Eugene K.

United States
Terrific
Works very well was able to focus down to a pin point
03/24/2021
Nick B.

United States
Amazing customer service
Ryan from customer service made my issue a pleasant experience and solved my issues with ease. Thanks to the great support of the Sainsmart staff I am back up and running.
03/23/2021
James D.

United States
Good laser, but setup confusing
It took me a couple of hours to figure out how to set up and run my first job. The software is not intuitive and the instructions were not very clear. Also, the power supply connection to the laser is not great, so I had to push hard to make sure the connection was good. A bad connection kept the laser from working, but I didn't get any feedback as to what the problem was. Through trial and error, I figured out the connection issue and his the software worked and ran my first job. I was etching a design on to a black ash board and was surprised by the amount of smoke it produced. I'm guessing that is normal, but it surprised me. In the end, the laser job was precise and fairly quick. I was impressed with the final result.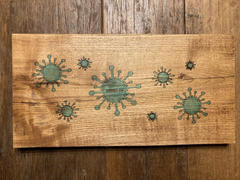 03/22/2021
Steve N.

United States