Save

$100.00
Brand: Genmitsu
SKU:

101-60-LC40F-AJ
Jinsoku LC-40 Laser Engraver, 5.5W-10W Compressed Fixed Focus Laser, Wireless Control & GRBL Controller Support
Save

$100.00
Free Shipping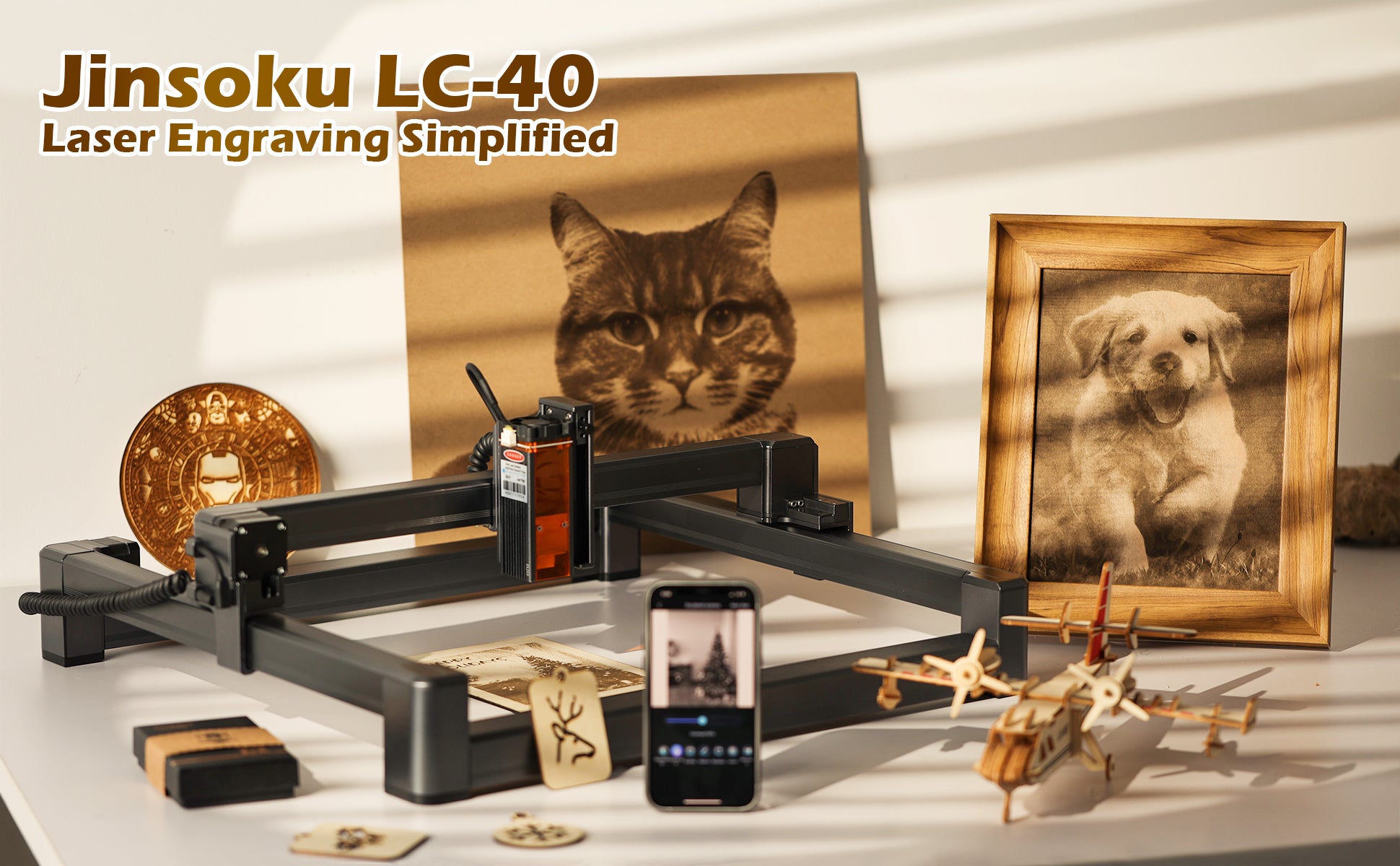 Compressed FAC 5.5-10W Laser
Jinsoku LC-40 is the latest true power, 5.5W and 10W laser module is available for laser cutting and engraveing, adopting the latest dual-laser coupling technology adopts compressed spot technology that enables an ultra-fine laser spot 0.08mm*0.05mm, to achieve higher output power and performance that greatly improves engraving and cutting capabilities. At a speed up to 10,200mm/min, it can cut up to 10mm wood and 5mm acrylic in one pass.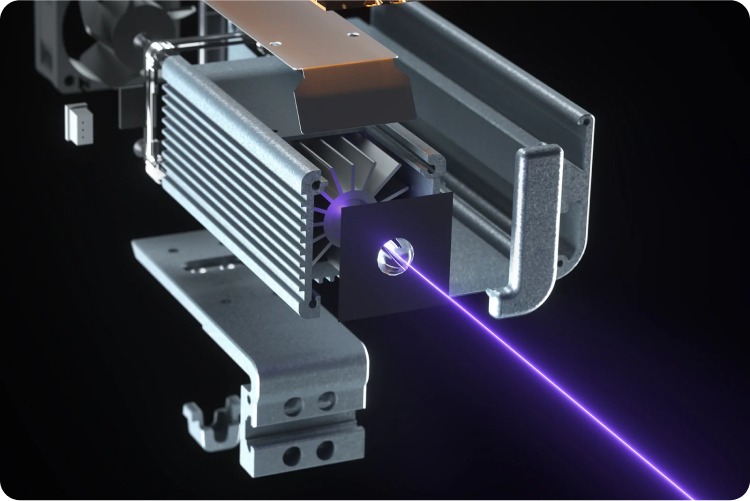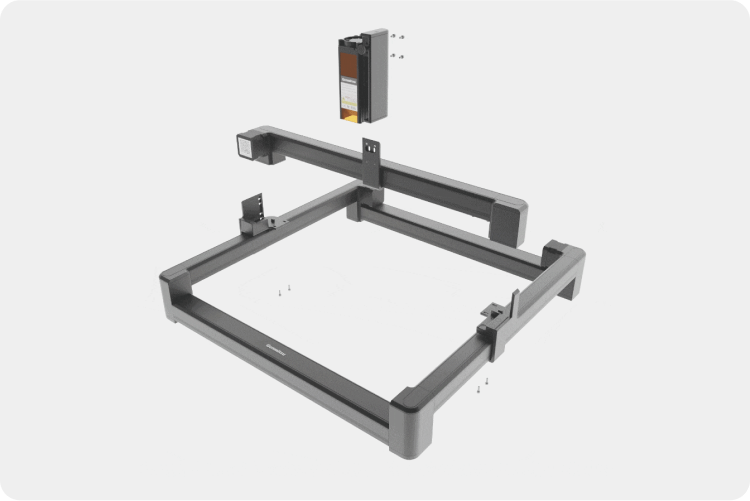 Modular Design, Easy Setup
It features a modular design for easy assembly, comes with a 400 x 400mm work area, and built around the fixed focus laser and focusing tool making getting this engraver assembled and focused effortlessly. In combination with the
Laser Engraving APP
that also prioritizes ease of use, anyone can get their engraving jobs done in just a few clicks.
Robust Build Linear Rails
Linear rail motion system and solid aluminum frame ensure engraving accuracy of the Jinsoku LC-40. The smoke management design on the machine also helps deliver crisp and clean engraving results.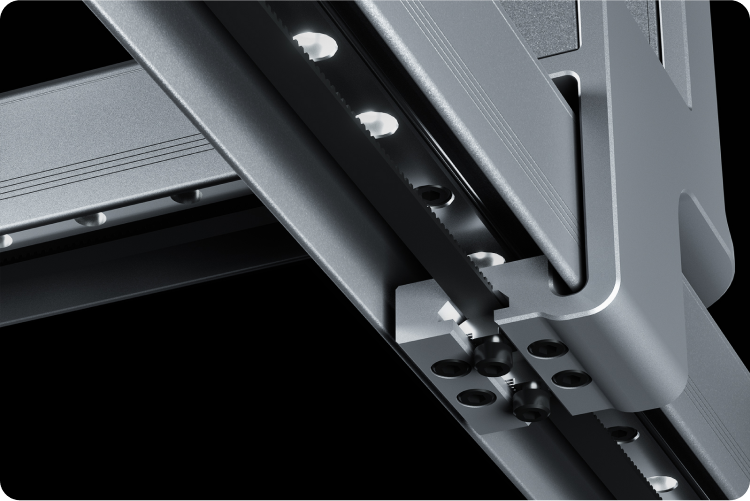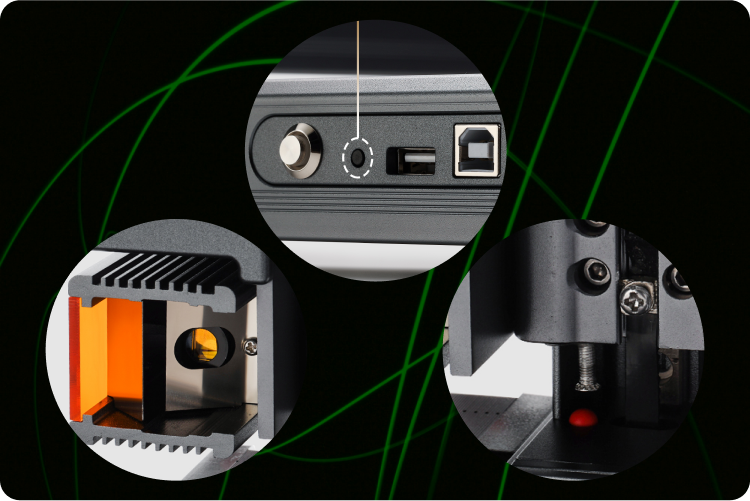 More Features
One-Click Repeat Button
Repeat your last laser project in just one click.
Smoke Management Design
The metal pad at the bottom of the laser module will regulate the smoke and push it away from the laser lens to improve the engraving and cutting performance of this laser.
The flue design will be different from the model of the laser head, but the effect is the same.
Hidden Limit Switches
Limit switches are crucial for consistent positioning. With that included, you don't test and retest position after shutting the machine off.
What Can I Do With It?
Jinsoku LC-40 can reach up to 10W, besides laser engraving, it also has a powerful cutting ability, bringing a lot of DIY ideas for the upcoming holidays, commemorative personalized gifts, DIY home decorations such as lampshades, and Christmas Ornaments, you can even start your own small business.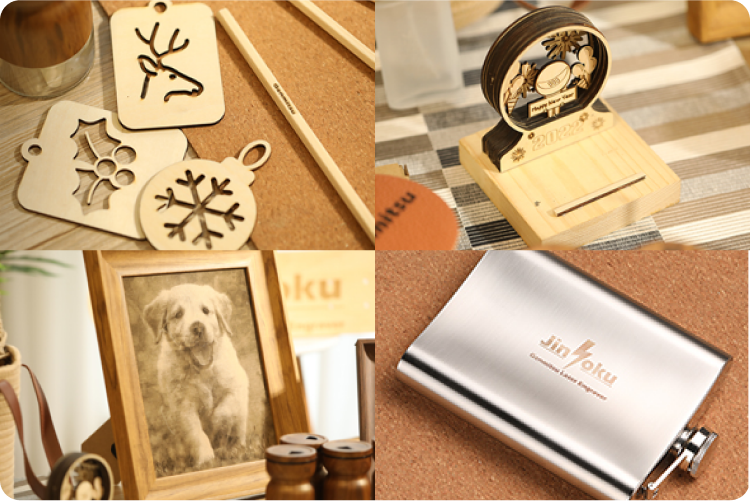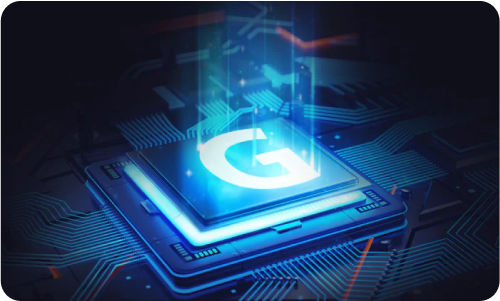 Efficient Mainboard
Stock limit switches on the Jinsoku LC-40 Laser Engraver allow for easy and consistent positioning, movement sensor and laser shield for improved safety, one-click repeat button for smooth and efficient engraving workflow. With all these features combined, it will provide you with an unrivaled user experience.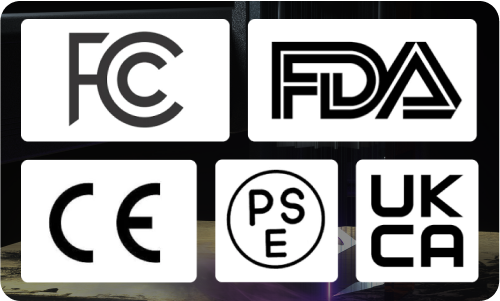 Quality Assurance
Jinsoku LC-40 has been certified by international testing organizations and has received safety certification from multiple countries, such as the United States, China, European Union, Japan, and United Kingdom. Trustworthy quality, safe to own.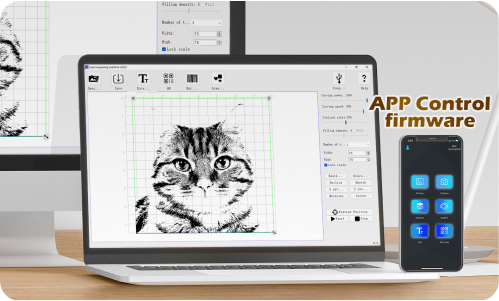 Dual Firmware Support
In addition to operating with the mobile app, GRBL-based firmware is also available for the Jinsoku LC-40. If you want to do more customization to your engraving projects when you gain more experience in laser engraving, simply flash the firmware (How to upgrade firmware?), and you can use LightBurn and LaserGrbl to control the LC-40.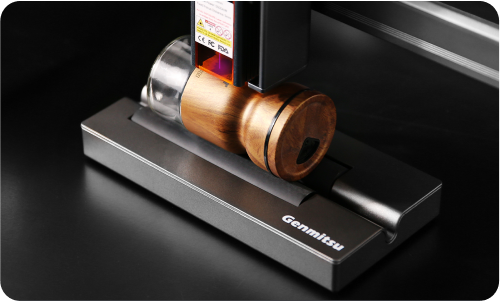 Cylindrical Object Engraving
Jinsoku LC-40 laser engraving machine could be equipped optional flat rotary roller (purchased separately)that supports engraving cylindrical objects up to 390mm in diameter.
Comparison
| Laser Type | Optical Power | Laser Spot Size | Cutting In One Pass |
| --- | --- | --- | --- |
| 5W Fixed Focus | >4W | 0.2 * 0.15mm | Up to 3mm wood board |
| 5W Compressed FAC | >4W | 0.08 * 0.05mm | Up to 5mm wood board |
| 10W Compressed FAC | >8W | 0.08 * 0.05mm | Up to 10mm wood board |
SPECIFICATIONS
Engraving Area
Work Area: 395×365mm; Motion Area: 400×400mm
Engraving Accuracy
0.1-0.2mm (Standard); 0.05-0.08mm (Upgradeable)
Engravable Materials
Cardboard, plywood, non-transparent plastic, cloth, leather, stone, glass, stainless steel and metal with oxidized spray paint (More engraving tips)
File Format
JPEG/BMP/GIF/PLT/PNG/DXF/JPG/XJ/HPGL
Supported OS
Mobile: iOS & Android 7.0 or above.
Desktop: Windows & MacOS
Tablets: Not supported
Product Size
553.5X543.5X207mm
Package size
325.5X570X115mm
| | |
| --- | --- |
| Material | High-strength aluminium alloy profile + high-speed linear guide + ABS engineering plastics |
| Laser Head | 5.5W - 10W Compressed Fixed Focus |
| Max. Z-axis Material Height | 0.1-76mm |
| Focal Distance | 5mm |
| Power Supply | DC005, DC12V/5A |
| Data Interface | USB Type-B (Square USB Interface) |
| Cooling | Passive+ Forced Air Cooling |
Machine Power
<60W
Laser Electric Power
10~20W (Standard);
20~40W (Upgradeable)
Laser Optical Power
>4.5W (Standard);
>8W (Upgradeable)
Laser Wavelength
455nm
Laser Service Time
>10000H
Spot Shape
Point
Laser Control
PWM
APP Engraving Parameter Reference
Corrugated paper
Power:25%, Speed: 100%
Wood
Power: 70%, Speed: 100%.
Cork coasters
Power: 40%, Speed: 100%.
PU leather coasters
Power: 70%, Speed: 90%
Stainless Steel
Power: 100%, Speed: 1%.