Lifetime customer support

15-Day Money Back Guarantee
Brand: Genmitsu
SKU:

101-63-ASP6060
6060 T-Slot Table Aluminum Spoilboard with Dust Baffles for PROVerXL 4030 XY-Axis Extension Kit
US Free Shipping
Compatibility: Compatible with 6060 XY-Axis Extension Kit of Genmitsu PROVerXL 4030.
Dust Baffle Included: This kit comes with two dust baffles, which keep the Y-frames on both sides clean to work properly.
High Quality: Made of high strength aluminum alloys. Strong and durable. Compared with MDF Spoilboard, the aluminum base can be used with a Coolant Mist System and will not expand.
Smooth Finish: The aluminum base has a smooth finish for easy mounting of spoilboards or jigs.
Easy to Use: The Aluminum Base comes with 4 T-Slots on both sides. It's easy to install and can be used with most bench clamping systems.
Increase rigidity and expand your mounting options. The aluminum base is a great platform to build on and expand with a spoilboard or specialty jigs.
You May Also Like: T-track & Threaded Hold Down Clamps | Bench Vise Clamp
UK orders estimate ship from March.
Built to suit your needs
Strengthen your base with the aluminum t-slot base. Added rigidity and variety of options for clamping systems, spoil boards or jigs. This kit also includes two dust baffles, which can prevent dust and debris. Keep the Y-frames on both sides clean to move smoothly.
Smooth Finish
You must know that even the slightest inconsistency could throw off your machine's precision. The aluminum base has a smooth finish which ensures your CNC machine works on a level surface. So you can improve the processing precision and reduce error.
Specification
Material: Aluminum
Dimension After Installation: 840 x 600 x 15mm (33.1''x 23.6''x 0.6'')
WHAT'S INCLUDED?
5 x Aluminum Spoilboard
2 x Dust Baffle
20 x M5 16mm Bolt
4 x M5 8mm Bolt
4 x M5 T Nut
Customer Reviews
Write a Review
Ask a Question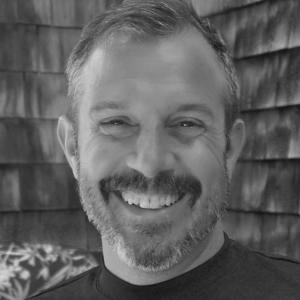 M
10/25/2021
Marc

United States
Great Spoilboard, easy to install
Great upgrade. quick to install. The slots are sized to fit 3030 t-nuts.
09/18/2021
Antony S.

United Kingdom
09/02/2021
Billy Y.

United States
well worth the money!
This kit is almost necessary for the 6060. I previously had an MDF spoil board as my bed but I was getting deflection when running 1/4in bits. I looked into buying my own aluminum extrusion and cutting and taping my own bed but shortly after doing some research, this kit came out. this was at a pretty good price and would save me a bit of time since the mounting holes were already in place. I'm very happy with this item and suggest it for anyone with a 600x600 kit.