Save

$4.00
Brand: Genmitsu
SKU:

101-61S-TR06A
TR06A, Cutter Insert Set for Mini Wood Lathe Turning Tool Replacement, 6Pcs
Save

$4.00
Three different types included: This Combination will give you all replacement inserts for most popular brand Mid Mini Size woodturning tools, including square, round and diamond carbide cutters.

Better performance: With the sufficient flexural strength and the Nano Blue Coating wear resistance which ensures high efficiency, also provides precise, efficient cuts and offers extreme durability.

Compatibility: These three cutters are designed to replace the cutters that work with many brands of carbide turning tools that you may already have in your shop. This cutter set also comes with three screws that are sized for these three turning tool cutters for your convenience.

Application: This is a free combination set that meets the needs of roughing and finishing cutting. Suitable for both professional carpenters and beginners.

Package: 2PCS Square Cutter Insert (15x15x2.5mm, R100); 2PCS Round Cutter Insert (R-Φ12x2.5-30°, KR-1225); 2PCS Diamond Shape Cutter Insert with Sharp Point (30x16mm; VEMN160202); 3PCS Screws
Genmitsu TR06A Cutter
Use these cutters with the easy-to-use wood turning on your lathe with Carbide Turning tools. With the Carbide Turning Tool Set you can eliminate the inconvenience of sharpening your turning tools and hold the tool in position to cut clean and smoothly. Tips: When using carbide tipped cutters such as these, you keep the cutter straight in on the turning which produces a shearing action. This produces much cleaner cuts and tends to be easier than using standard turning tools.
Dimensions
2PCS Square Cutter Insert: 15x15x2.5mm
2PCS Round Cutter Insert: R-Φ12x2.5-30°
2PCS Diamond Shape Cutter Insert with Sharp Point: 30x16mm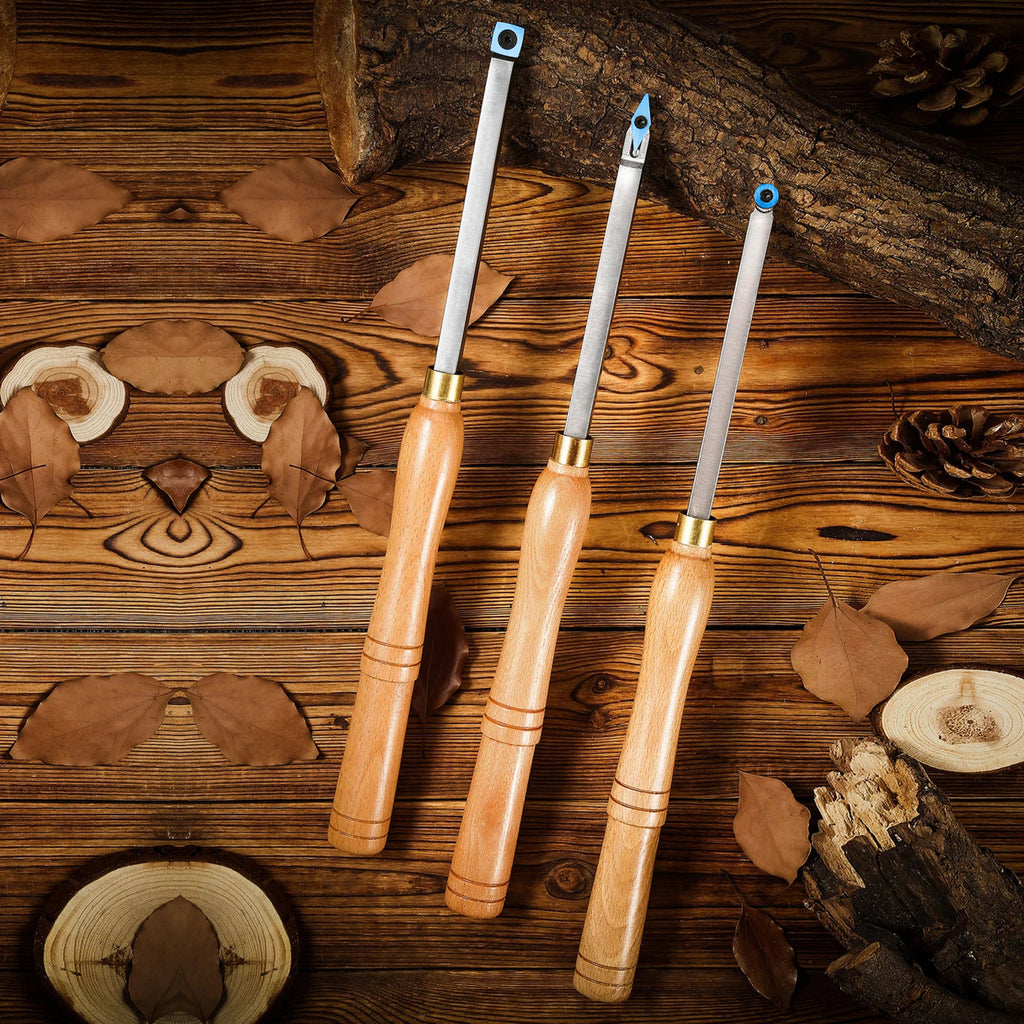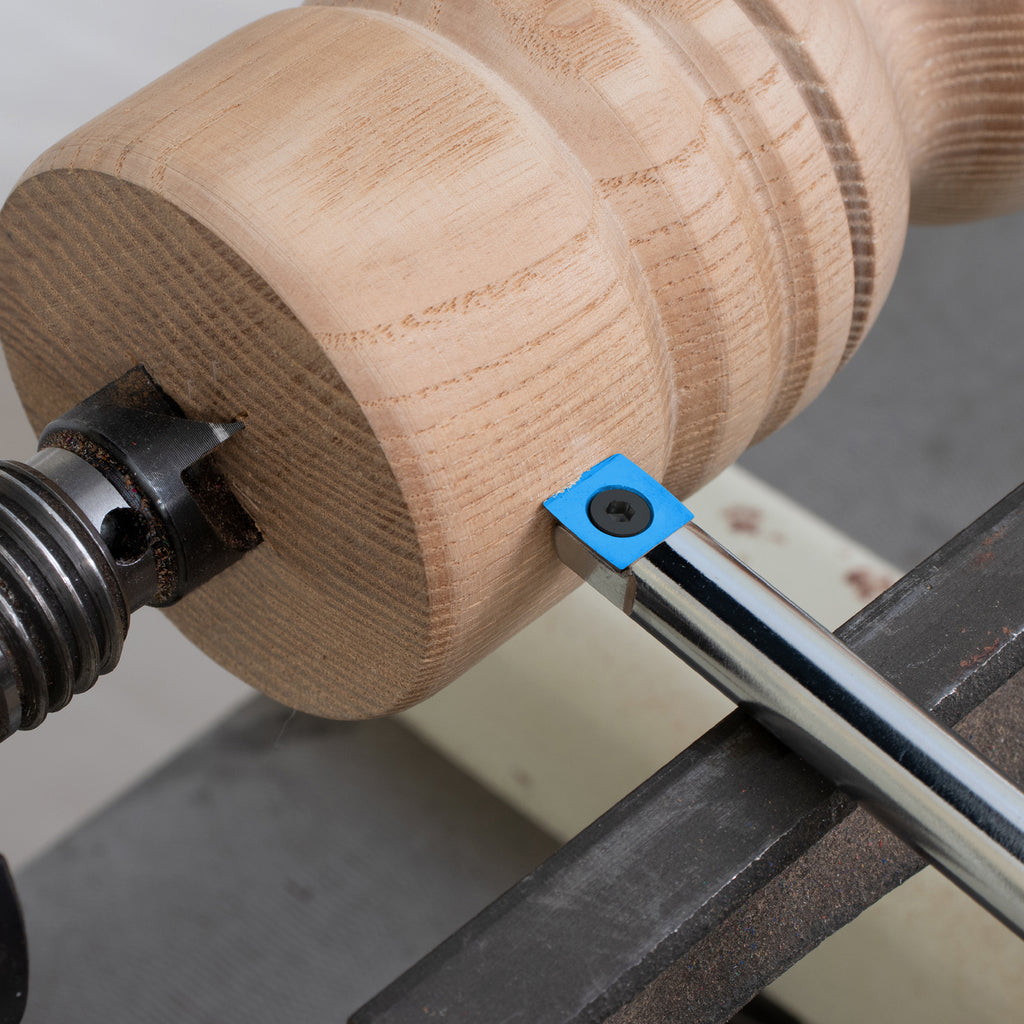 The square cutter is ideal for flat surfaces and works especially well working or turning pens.
The round cutter is ideal to be used on concave surfaces as shown above. Works exceptionally well on curved goblets, tops and more.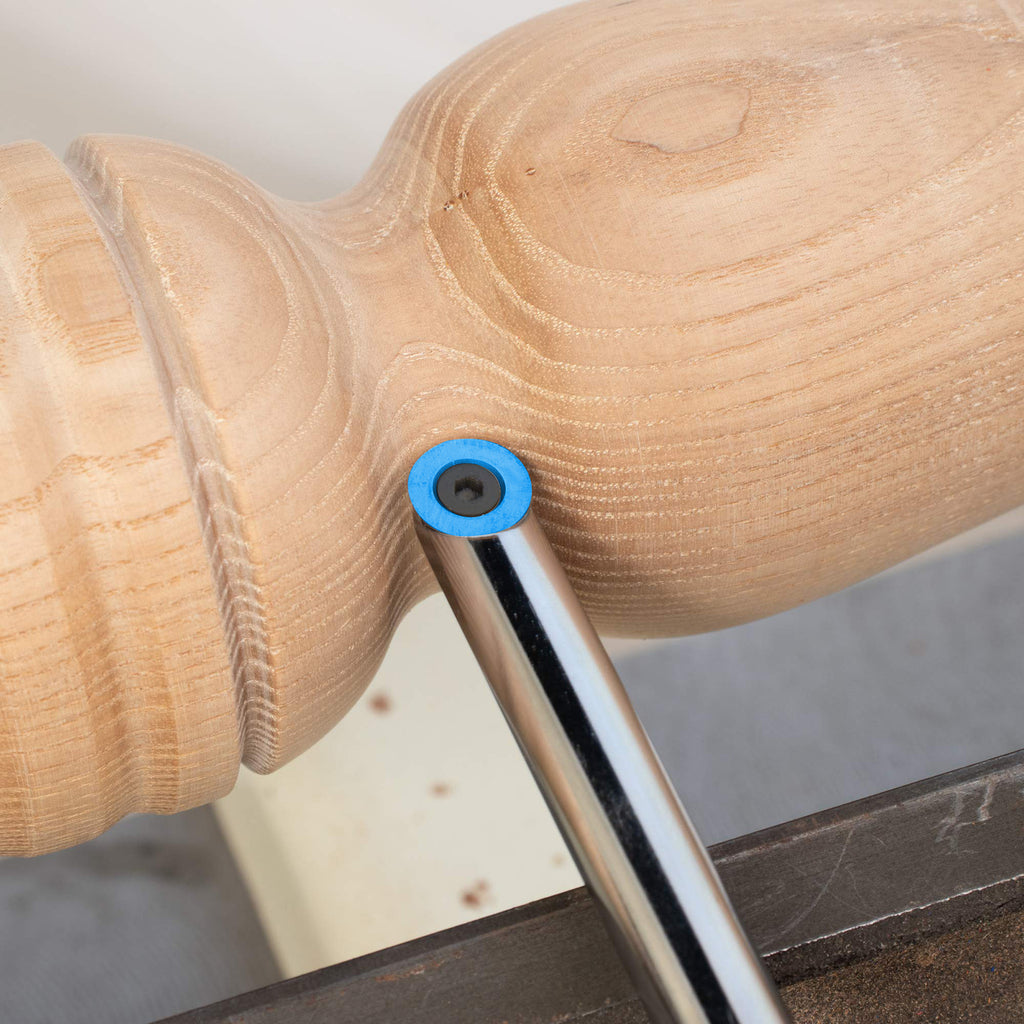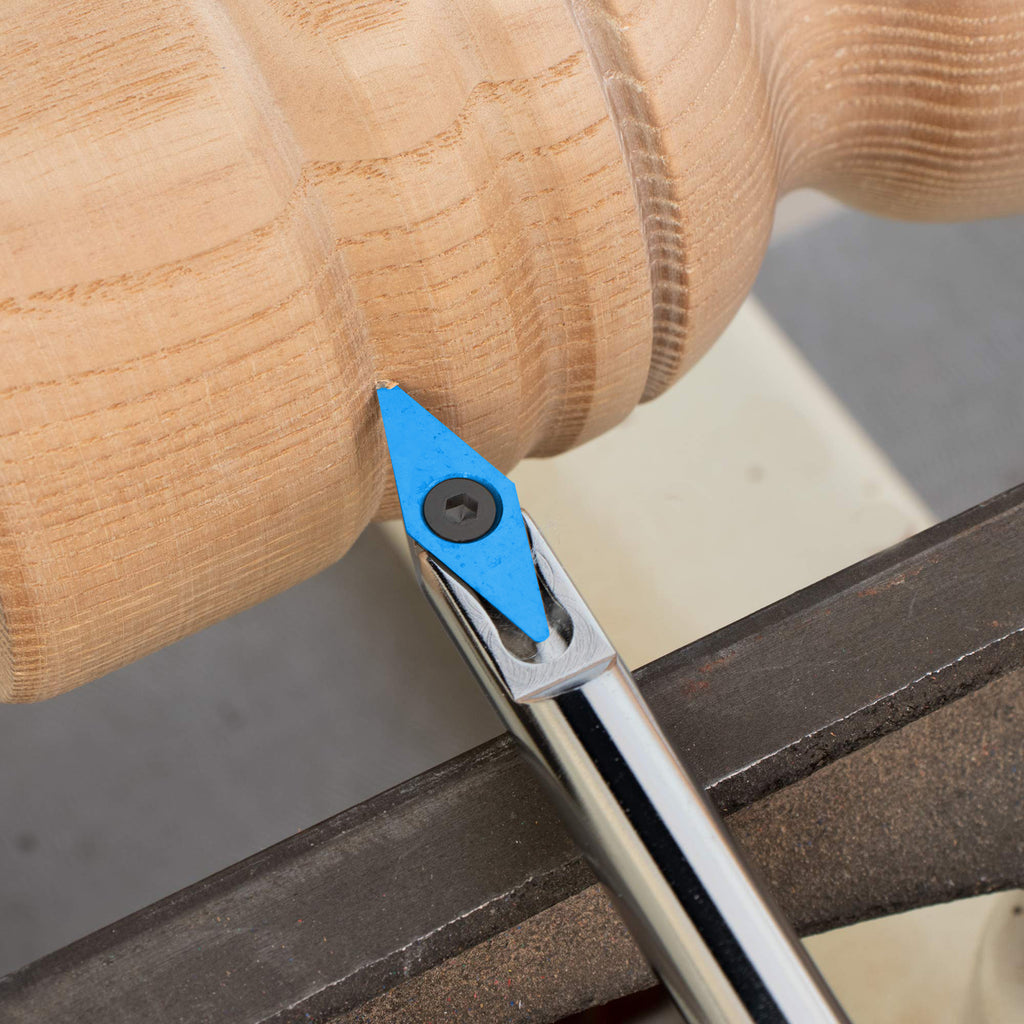 The diamond shaped cutter can create fine, clean lines that add just the right amount of accent to your projects.