Save

$30.00
Lifetime customer support

15-Day Money Back Guarantee
Brand: SainSmart
SKU:

101-60-LE5040
Genmitsu LE5040 CNC Laser Engraver Machine
Save

$30.00
US Free Shipping
Genmitsu new laser machine - Jinsoku LC-40, LC-60A are available now. (Learn More)
High Efficiency Genmitsu LE5040 delivers a position accuracy of 0.1 mm, with low noise and a top cutting speed of 10000mm/min, which is five times faster than 3018 with laser module, so you can always get the finely detailed patterns and precision needed for your projects.
Applicable Materials Capable of handling a variety of materials such as leather, wood, acrylic, MDF, fabric, cardboard, bamboo, anodized aluminum, etc. It's easy to cut and engrave designs with Genmitsu LE5040.
Large Working Area This machine offers a cutting area of 500 x 400mm (19.7 x 15.7"), making it the ideal CNC laser engraver for everything from home use to starting a small business.
Excellent 5.5w Laser Module The laser module adopts an intelligent feedback control circuit, external ACC constant current driving Mode. Featuring with reliability, high stability, high efficiency, low noise, and excellent laser beam quality.
Software The LE5040 uses LaserGrbl, high performance, open-source software for controlling movement, and runs on Arduino. Its dependability and simplicity make Grbl an industry standard, so there's no lack of support and resources available when you get stuck.
Perfect compatible system Use LaserGRBL or Light.Burn (this is the most popular paid engraving software in the world, very easy to use). Supports Windows XP, 7, 8, 10, Mac OS and Linux.
If you're looking for a cost-effective desktop CNC laser engraver that lands somewhere between affordable and entry-level, the Genmitsu LE5040 CNC Laser Cutter is as good as it gets. With its features, build quality, and great performance, it's one of the best that you will find on the market at this price. (Works Made on LE5040 with Lightburn)
DIY Laser Engraver
Laser cutter engravers are one of those handy tools that every hobbyist or workshop should have. If you want to try something new to augment your home builds and crafts, then the Genmitsu LE5040 is just perfect.
Offline Control is Available
The Genmitsu LE5040 kit is perfectly compatible with the
SainSmart CNC offline module
. All you have to do is connect the offline module to the GRBL controller board, then you can control the LE5040 with this module.
The Genmitsu LE5040 is able to engrave wood, paper, plastic, leather, and more, this kit will let you personalize your DIY projects, you can use it to add features like curved words, exquisite patterns, and logo picture marking.
Open-source
You can control this module via LaserGRBL, it is free and open-source software for DIY Laser Engraver. LaserGRBL is able to load and stream the GCode path to Arduino, as well as engrave images, pictures, and logos with the internal conversion tool. The tutorials, additional training are plentiful and easy to find online.
Assembly Guide
SPECIFICATION
Frame Size: 645 x 515 x 185mm(25.4 x 20.3 x 7.3")
Working Area: 500 x 400mm(19.7 x 15.7")
Laser Power: 5.5W, support manual focus
Max Travel Speed: 10000mm/min
Power Supply: DC 12V/5A
I/O: mini USB
Stepper Motor: 42 stepper motor
Software: Lasergrbl, Candle, Compatible with all GRBL software
Supported OS: Windows XP, Windows 7, Windows 8, Windows 10, macOS, Linux
WHAT'S IN THE PACKAGE

Frame Only (Power supply is not included)
1 x LE5040 CNC Laser Engraver Frame(Parts need to be assembled)
1 x User Manual
Frame + Laser
Everything in "Frame Only"
1 x Goggles
1 x 5.5w Laser Module
1 x US or EU Power Supply
(UK Plug is not avaialble, UK customers please consider carefully before purchase.
Frame + Laser + Lightburn
Everything in "Frame + Laser"
Software Links
LaserGRBL The best free GCode sender for DIY Laser Engraver. LaserGRBL is able to load and stream GCode path to arduino, as well engrave images, pictures and logo with internal conversion tool.
LightBurn is a premium version of LaserGRBL which allows you powerful tools for editing, adjusting the layout and controlling your laser. LightBurn is a native application written for Windows, Mac OS, and Linux. Can click here to buy the LightBurn GCode License Key.
Which Laser Machine is right for you?
Customer Reviews
Write a Review
Ask a Question
12/05/2021
Jared S.

United States
Nice little engraver
Item was received quickly and just took a few hours to assemble. The GRBL laser software is easy to use as well. I have ran 3 test samples so far and was pleased with the results. The only thing I don't like about this setup is that there is no cable management for the upper axis. Looking forward to using more!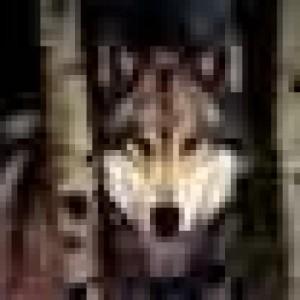 JS
10/13/2021
Joshua S.

United States
Great machine for the price
Easy to setup, instructions were easy to follow. Had everything set-up and working on my first burn within a couple of hours.
12/03/2020
wing l.

United States
My first Laser Machine
This is my first affordable laser machine. I know there are quite a few machines out there, this one was affordable and I have the confidence that SainSmart will ship the machine in a timely manner. I assembled the machine with got it up and running and found it very straight forward. I had purchased a ender 3d printer prior to purchasing the laser cnc and had a great experience. I give this machine 4-stars because I feel that the machine should come with limit switches. The Ortur 2 laser which is its competition does come with limit switches. This will help home the machine when you start it.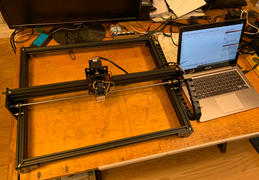 11/23/2020
Roger G.

United States
Great for the price
Still learning the software, The setup could have been easier if you told how to setup the machine to engrave. It took me a little while but I got it to work. I did manage to engrave a couple of projects, it did fine.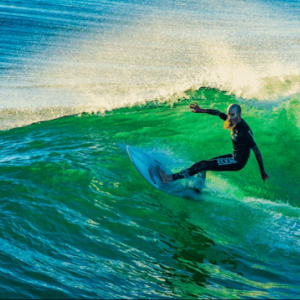 JO
11/04/2020
Juan O.

United States
Genmitsu LE5040 CNC Laser Engraver Machine
easy to use with lightburn progam, works perfectly
07/10/2020
Jacob D.

United States
Fun toy
Nice DIY laser setup. Up and engraving in 2 hours or so. Overall happy. Some assembly issues but nothing major. PCB mounting was not great, screws were too long and needed some washers. Drag chain mounting is also problematic and hits y axis slide, need longer bracket.
04/08/2020
Michael R.

United States
Great Laser for the Price
I gave this a 5 star rating because there was not an option for 4-1/2 stars. I would deduct 1/2 star because of; (1) The assembly pictures are great but there are several steps that need better details (or more pictures). For example: how to attach the ends of the timing belts, which way to position the stepper motor connectors when mounting them & when to attached the laser head circuit board is not even mentioned. And there is also no mention anywhere in he instructions about the included thumb drive that has the software on it. (2) I also found that the v-groove bearings will not turn if you tighten the end nuts enough to keep the nuts themselves in place. If you loosen the nuts enough for the bearings to turn there is too much play and the carriages do not run true in the carriage rails. This was allowing the laser beam to move over 1/16" out of line from end to end. I solved that problem by replacing the end nuts with M5 Nylock nuts. That allows the end nuts to be tightened just enough to take the play out and still let the bearings turn and the Nylock nuts won't vibrate loose. But overall it is a great deal for the price and you shouldn't be buying/assembling kits if you can't figure little issues out for yourself. I am VERY happy with the machine and would definitely buy it again.
02/17/2020
AT S.

United States
I'm having fun with this kit
Over all I am having fun with the LE5040 kit. The packaging was not as good as it should have been. The anti-static bag containing the laser had burst open and the laser was free to wander around a little. The same thing happened to the safety goggles and one of the stepper motors had a little fun scratching them up. I reported this to SainSmart and they are taking care of the issues. I was able to get the kit assembled in under 2-1/2 hours and that included video taping what I was doing. There is a major step missing in the instructions and I was able to figure that one out before SainSmart was able to get back to me. I have posted my assembly video on the CNC @ Home YouTube channel: https://youtu.be/WasHCeHaVjE. I also have a short modification video to deal with a couple minor issues: https://youtu.be/6mMG3u8YdOM. I have not done much cutting with it yet. My first project turned out nicely. I have added a picture of that. I would recommend using this or any other laser in a well ventilated area. Cutting leather produces a not so pleasant smell; unless you like the smell of burning flesh. If you are interested in learning how to do CNC laser stuff, I would recommend this kit. It doesn't break the bank and everything you learn is a transferable skill when it is time for you to upgrade.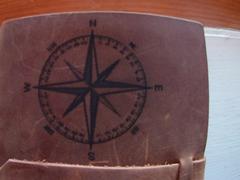 12/02/2019
Nick B.

United States
Very cool little laser
Just received this on Saturday and started building it pretty quickly. Here are some of my notes from the build and first time test of the LE5040. Cons: -The instructions are good, but can be a bit difficult to understand. For example, when trying to setup the belt tighteners, it was a bit difficult to fully understand how they had set it up. I had to look at a close up of the picture on the website to see how they installed them. (This is why I gave it 4 out of 5 stars) -The parts were not labeled on the individual bags. This made the build go slow as I had to lay everything out and guess what bolt size we needed. Pros: -This device scream in terms of how fast the X/Y motion is. Compared to the small 3018-PRO, this device can run circles around it. -The 5.5w laser works quite well and with this setup, it functions as it was designed. -The work area that this device can utilize, especially for a well priced device, is phenomenal. -This device does come with an off/on switch on the mainboard which alone puts it past the 3018-Pro with the laser option in my opinion. -Very light weight. Overall, my view of this device is that of astonishment. The speed of the laser, the work area, and the overall construction of this engraver is top notch and worth the money for anyone interested in getting started. I would definitely buy another one.