Lifetime customer support

15-Day Money Back Guarantee
Brand: Genmitsu
SKU:

101-63-LRR
Laser Rotary Roller for Engraving Cylindrical Objects
US Free Shipping
The Genmitsu Laser Rotary Roller is easy to set up requiring the proper software. The kit is plug and play and can be used to engrave cylindrical objects like kettles and cups.
Width Adjustment: 5 Roller Positions. Each gear is 15mm. The adjustable range is 30-90mm wide.
Motor: NEMA17 34mm Stepper Motor.
Supported Dimensions: Cylinder diameter 22-125mm, length 20-220mm (material length/material diameter should be over 1.0).
Compatible Laser Engravers: Genmitsu and most other kinds of Desktop Laser Engravers where you can adjust the Z height or reposition the base to accommodate the rollers required clearance.
❓ How to Use Your Rotary Axis for the LE5040 with LaserGRBL?
High Quality
Genmitsu Laser Rotary Roller Engraving Module is made of premium aluminum instead of acrylic.It is extra durable and long-lasting.
Adjustable
With 5 roller positions, this Laser Rotary Roller is compatible with cylindrical items of different diameters.
Wide Application
Suitable for most kinds of Desktop Laser Engravers. Perfect for engraving cylindrical Objects such as cans or any curved surface.
Specification:
Material: Aluminum
Motor: NEMA17 34mm Stepper Motor
Pulse parameter setting: 84PULSE/mm
Maximum load: 5 kg
Phase current: 1.3A
External dimensions: 270 mm * 145 mm * 65 mm
FAQ
The laser rotary roller is able to work with the 3018-PRO and 3018-PROVer series CNC router. Before using this, please disassemble the aluminum plate. 
It is not compatible with LC-40 Laser Machine.
Package List:
1 x Genmitsu Laser Rotary Roller Engraving Module
Customer Reviews
Write a Review
Ask a Question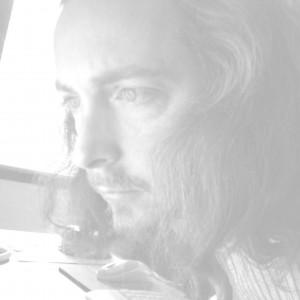 AS
02/27/2021
Arthur S.

United States
Rollin' rollin' rollin'
The rotary roller came fully assembled. It is well constructed; nice and solid. The blue coloring has a nice look to it. It not only looks good but functions great as well. All that was needed was to plug it into the Y axis of the LE5040's controller and make a few changes to the controller parameters and it was ready to go. To get it to work at its best, the burn speed needs to be slower than what you might use otherwise. No faster than 750 mm/min.
02/24/2021
Tracy D.

United States
Rotary Roller
I just received and waiting for my LE5040 to come in to hook it up. I am very excited and decided to go this route so I could leave my 3018 Prover set up for CNC.