Lifetime customer support

15-Day Money Back Guarantee
Brand: Genmitsu
SKU:

101-60-LC60A
Jinsoku LC-60A 5.5W Laser Engraver Cutter with Air Assist System
US Free Shipping
| | |
| --- | --- |
| Integrated Air-assist System | |
| 600*600mm Massive Build Area | |
| 50mm Leg Extension Included | Test Fire & Emergency Stop Button |
| | |
The LC-60A comes with Air Assist System and supports a 600mm x 600mm engraving area. It is built with a Fixed Focus Laser, Emergency Stop Button, Dual Y-axis Motors, 32 Bit Board, Laser Shield, Honeycomb Working Table and so many more!
Size & Quality
Large Format Laser Engraver: 600mm x 600mm workspace allows for plenty of possibilities to do large design.
Easy Setup: 20min assembly and easy laser focusing design provide you a smooth out-of-box experience.
Fine Finish: Air assist nozzle + compressor delivers smooth cutting result.
Improved Accuracy: Dual Y-axis motors for better Y-axis synchronization and more stable movement, quality aluminum frame on the LC-60A also adds up to its stability.
Quality of Life Features
32 Bit Board: fast response, quick and smooth material operation.
LaserGRBL and LightBurn Compatibility: basic to advanced, open source to premium, you can use whatever fits your needs.
6x Alligator Clamp
4x Circuit Board Holder
Honeycomb Working Table: Supports parts you are cutting, absorbs excessive laser power to avoid flashback and backside burning.
One Click Test Fire Button for easy positioning.
Scale Ruler for quick measurement and alignment.
Focus Spacer Holder for convenient storage.
Safety Design
Emergency Stop Button: Immediately halt the laser in case of an emergency.
Laser Shield Protection: Avoid accidental laser beam exposure for better safety. (Note: goggles should always be worn when operating the machine.)
UL Certified Power Supply: The certified power supply unit on the Jinsoku LC-60A provides safe and stable performance during your engraving and cutting jobs.
SPECIFICATIONS
| | |
| --- | --- |
| Work area | 600 x 600 mm (23.62 x 23.62 inch) |
| Frame dimensions | 900mm x 850mm x 165mm |
| Leg Extension | 50mm |
| Weight | 6KG |
| Plug Type | US / EU plug, UK plug not included. |
| | |
| --- | --- |
| Laser type | Diode |
| Wattage input | 20W |
| Wattage output | 5.5W |
| Fixed Focus | Yes |
| Focal Length | 20mm |
| Max. moving speed | 10000mm/min |
| Manual Z Movement Range | 0-50mm |
| Max. Material Height | 50mm, (Leg Extended 135mm) |
Engraving materials
Leather, Wood, Acrylic, MDF, Fabric, Cardboard, Anodized Aluminum, Painted Metals
Cutting materials
Leather, wood, Acrylic, MDF, Fabric, Cardboard
Rotary roller support
Yes
Recommended control software
LaserGRBL (WIN), LightBurn (WIN / Mac OS / Linux)
File types
NC, BMP, JPG, PNG, DXF, etc.
Connectivity
USB
User Guide
Driver, Software, Test Code, User Manual (Click to download)
File types
NC, BMP, JPG, PNG, DXF, etc.
Which Laser Machine is right for you?
Customer Reviews
Write a Review
Ask a Question
Wow What a Laser..More then I expected....Sain Smart LC-60A Laser Engraver
I am a 66 year old Woodworker and this is my first Laser. I researched a lot of companies and laser engravers before deciding on the Sain Smart LC-60A. I found the LC-60A Easy to assemble with excellent instruction manual. The packaging is very smart and well protected. I felt like I received a lot more for my money. You can not go wrong buying a Sain Smart Product!
05/06/2022
Holt M.

Canada
Very easy to get started
I've never done any laser engraving, 3D printing or CNC machining. This was my gateway into this world. It was surprisingly easy to setup and get started. I bought this machine for the air assist and it did not dissapoint.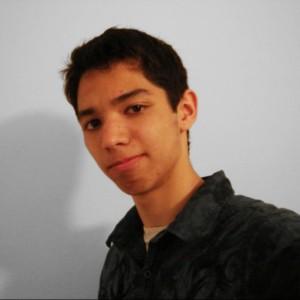 FA
12/10/2021
Forest A.

United States
Worked Perfect
First impressions when I opened the box was how well it was packaged. I've put together a lot of DIY machines. From CNC's to other smaller lasers. This one was by far one of the easiest. My first cuts I used Lightburn. Flawless. Not to mention the built in air assist really increases the quality of cuts and engravings. I made a enclosure for mine and had to build a custom workbench to accommodate the massive work bed size. I can honestly say I'm quite happy with this machine.
11/25/2021
Ted W.

United States
My first diode laser, pt1
Overall everything has been great. Ordered on a Monday and by Sunday everything had arrived in excellent condition. I ordered the laser and rotary attachment, along with the SainSmart light and dragon stl. First off this machine is huge, so allow for ample space to assemble. All motors drives and belts are pre-assembled, so it is basically plug and play. Make sure to release your emergency stop button!! I do recommend the fume extractor here at SainSmart. I do plan on making an enclosure for mine, and I wished I bought that little fume extractor. I used both Lightburn and Laser GRBL. Following the manual, I used Lightburn to engrave, and then switched over to GRBL to cut out the test pattern. It does seem to be limited in Lightburn as far as power goes, and GRBL doesn't feel to me as I have enough control. I'm still very new to both and quickly learning. To be continued