Brand: SainSmart
SKU:

101-91-EN3M-NEO-A
Creality Ender-3 Max Neo FDM 3D Printer
US Free Shipping
Large Build Volume: The 300*300*320 mm build volume is spacious enough to print large-size models or some small parts simultaneously, enabling the transformation from creative ideas into reality.
Ultra-stability: The dual Z-axes increase the stability. Good coordination with the timing belt and the dual motors creates a perfect condition for steady motion and quality printing.
Efficient Leveling: Powered by CR Touch, the print height between the nozzle and the build surface can be automatically measured and adjusted, making the leveling step easier.
Safety Priority: The 350W built-in power supply is of high quality. It is more secure and reliable without exposure to parts or wires.
Quality Guarantee: We provide a 12-month after-sales service for the printer and a 3-month service for wearing parts, such as nozzle kits, timing belt kits, glass platform, etc.


4.3-inch Color Knob Screen

3 Steps to Print

Efficient Leveling with CR Touch

Ultra- stable with Dual Z-axes

Spacious Area with More Possibilities

Cozy Printing
More Creative with Larger Build Volume
The 300*300*320 mm build volume enables large model printing and small parts printing at a time, vastly improving the efficiency and offering more creation possibilities.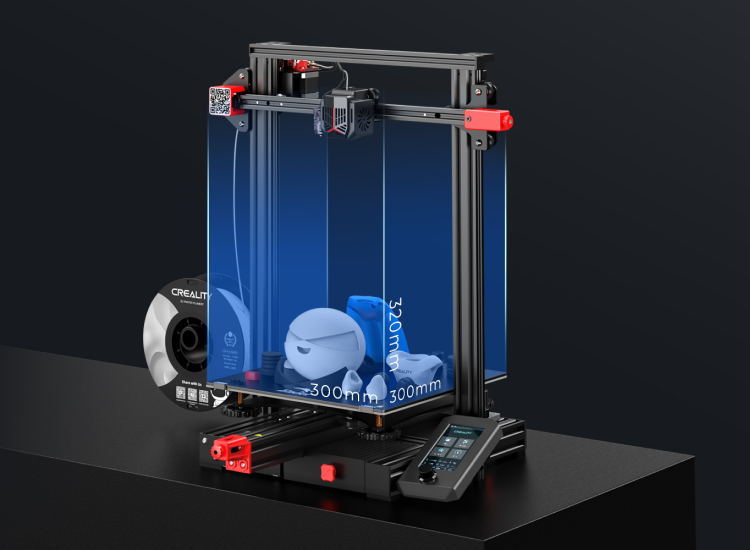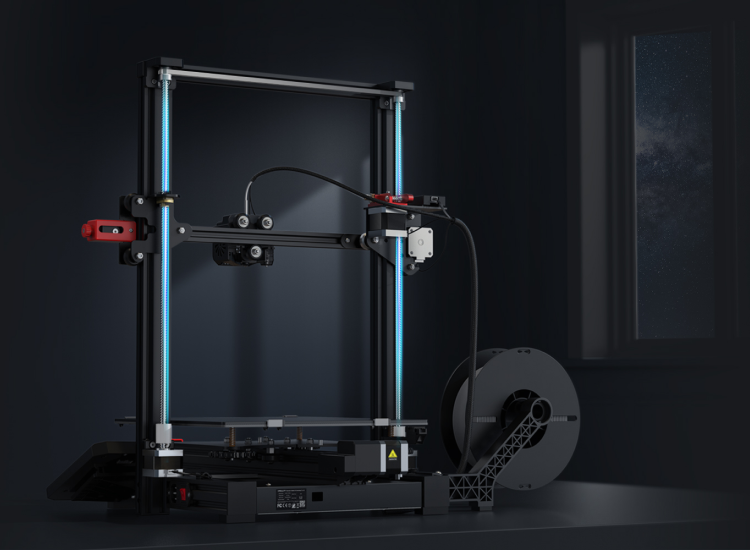 Ultra-stable with Dual Z-axes
Perfect coordination among dual Z-axes, timing belt and dual motors guarantees the stability and higher printing precision.
CR Touch Frees You From Leveling
CR Touch auto-leveling improves the efficiency by automatically measuring and adjusting the 25-point print height on the heat bed, making leveling much easier.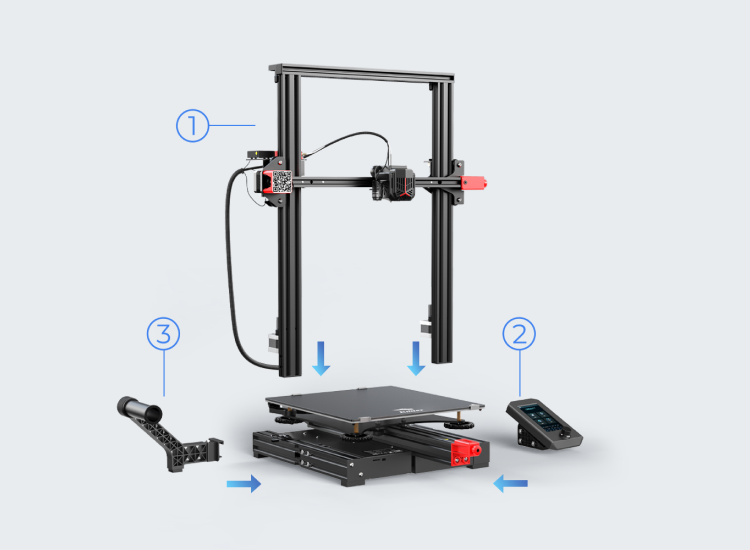 3 Steps Assembly Start Printing Now
Preassembly has solved those hassles and worries of parts assembly. Start your print with just 3 steps.
Knob to Experience Something New
The 4.3-inch color knob screen that will dim out in 4 minutes without operation is an energy saver. Opimized with icons, the UI is more vivid.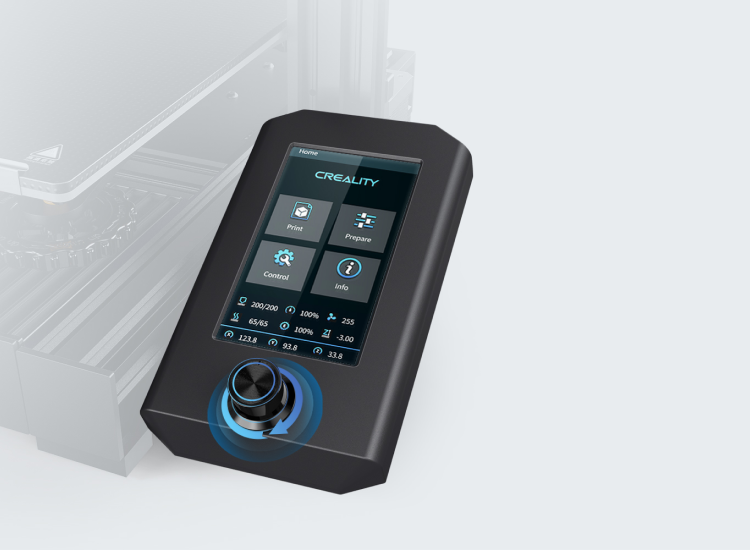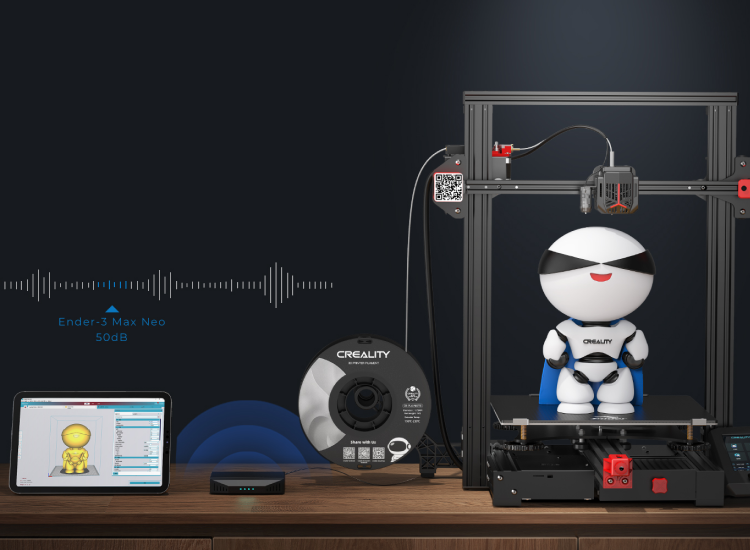 Get Rid of Noisiness
Equipped with a 32-bit silent mainboard, the noise exposure is lower than 50dB. Enjoy cozy printing and have fun.
Quality Power Supply Values Your Safety
The 350W high-quality built-in power supply is more secure and reliable, improving the stability and the sense of integration.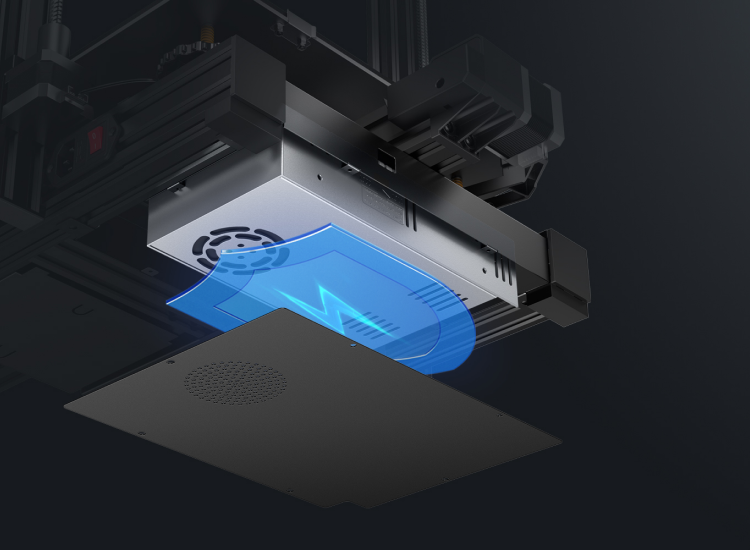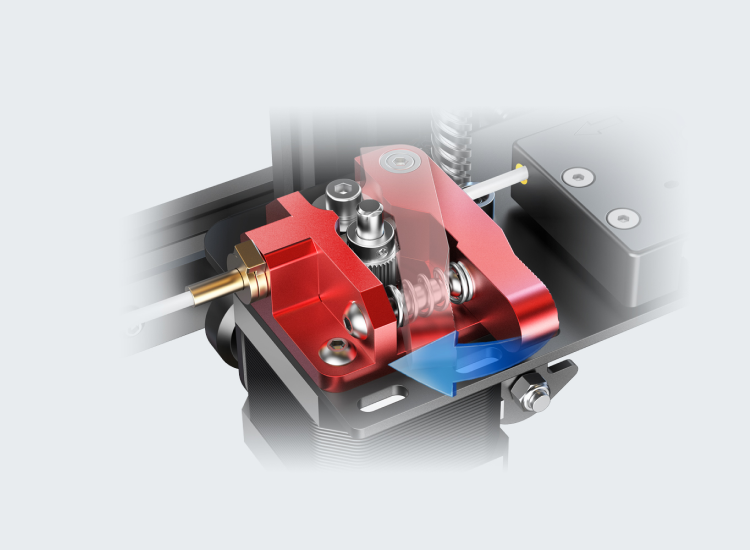 Smooth Feeding with Full-metal Extruder
The full-metal Bowden extruder is more durable and has greater extrusion force. Say "No" to materials that are prone to cracking! Assisted by gears, filaments' loading and withdrawal is not a problem.
Worry-free Experience with Double Protection
The resume printing function can accurately record the data and restart the print from where it's left off, no need to worry about sudden power failure. A filament sensor is equipped to detect the sufficiency of consumables, avoiding wasting and enhancing the success rate. It's perfect for printing large-size models.