Save

$5.00
Lifetime customer support

15-Day Money Back Guarantee
Brand: Genmitsu
SKU:

101-63-SP3018
MDF Spoilboard for 3018 CNC Router, 11.8'' x 7'' x 0.5'', M6 Holes (6mm)
Save

$5.00
A spoilboard is a disposable workbench mounted above the router's table. It can protect the router table from damage as well as being an expendable surface that can participate in workholding.
Material: MDF (Medium-Density Fibreboard). MDF is very dense translating into more weight with enhanced strength and durability. Size is 30 x 18 x 1.2cm (11.8'' x 7'' x 0.5'')
Compatibility: Perfectly compatible with Genmitsu 3018 series CNC router kit.
Easy to Use: Easy to install the spoilboard with pre-installed threaded holes (6mm) for fixture clamps. Can be used with most bench clamping systems.
Application: Usually used when cutting or carving wooden materials. The MDF spoilboard is used as a base to cut on so that your CNC table is not damaged by the cutting tools. It can ensure the stability of the cutting material, thereby achieving more precise cutting
Material: MDF (Medium-Density Fibreboard). MDF is very dense translating into more weight with enhanced strength and durability.

Size: 30cm x 18cm x1.2cm.  (11-4/5''x 7''x 1/2''); M6 Holes (6mm)

Compatibly: Perfect compatible with Genmitsu 3018 series CNC router kit.

Easy to Use: Easy install spoilboard with pre-installed threaded holes (6mm) for fixture clamps. Can be used with most bench clamping systems.

Application: Often used when cutting or carving wooden materials. The MDF spoilboard is used as a base to cut on so that your CNC table is not damaged by the cutting tool. It allows for stability in regards to your cutting material, resulting in more accurate cuts.

Precautions
Make sure the MDF spoilboard is secured well to the machine bed
Make sure the CNC material is clamped tight to the MDF spoilboard /machine bed, or you will get vibration, chatter, poor cut finish, and can possibly break your cutting bit.
You can not use any lubricant when you use an MDF spoilboard. It will swell and expand if it gets wet. So using spray or mist coolant or oils is not recommended.
What's included
1 x Genmitsu MDF Spoilboard
Customer Reviews
Write a Review
Ask a Question
Great deal to save my cnc
It's fantastic and inexpensive way to save running your tracks. Simple and easy to use it's nicely and is a beauty thank you for providing economical accessories
11/15/2021
Manos

Greece
Spoilboard
Great spoilboard
05/10/2021
YVES

France
Plateau bois
Mise en place très facile sur la 3018 PROVER Les multiples trous filetés sont très pratiques
03/12/2021
Yvette M.

Canada
Easy to install and use
I recently purchased the Genmitsu CNC MDF Spoilboard for the 3018 CNC router and found it was of good quality, nice and smooth and easy to install onto the aluminum bed of the machine. I haven't tried the clamps yet, but after 2 coats of varnish to prevent problems using painter's tape, I was able to easily mount my project board using painter's tape and Instant bond. The board held the project easily and did not slip.
01/31/2021
Joshua M.

United States
Thumbs up
Easy install perfect fit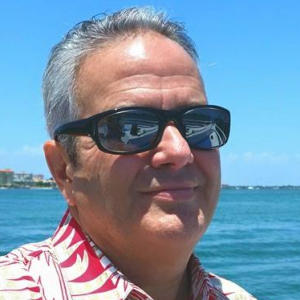 RT
01/11/2021
Rick T.

United States
Perfect spoilboard
Size is exact and it is simple to install.
11/12/2020
Harold L.

Canada
Soilboard
Well made board, everything is in alignment and working well. Would like to see some form of clamps that Sain Smart would be offering to be able to clamp down and attach items you are cutting.