Lifetime customer support

15-Day Money Back Guarantee
Brand: SainSmart
SKU:

101-60-KB3018
Genmitsu KABA Desktop CNC Enclosure
US Free Shipping
Compatible with all Genmitsu CNC 3018 series machines and 1810-PRO.
Premium materials, modular design.
Keep your workspace clean and reduce dust. Perfect for your desktop or workbench.
Enhanced Safety: Reduce the risk of harmful debris. Safely watch the job process.
Reduce Noise: Up to 21dB (99% reduction in loudness) quieter during operation, less volume than a normal conversation
You May Also Like: KABA Lite CNC Enclosure

Focus on your projects and not dust and noise! Compatible with any Genmitsu CNC product and simple to assemble. Enjoy your CNC/Laser hobby without disturbing others or creating a mess. Now you can safely view your projects as they work, right at your desk.
Perfect for any Genmitsu Product (3018/3018-PRO/3018-MX3/3018-PROVer/1810-PRO) or any other machine smaller than 460 x 400 x 310mm.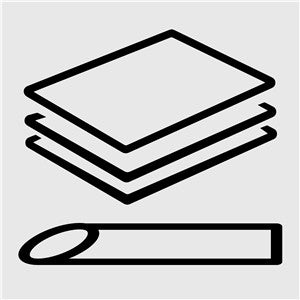 Quality Build
Genmitsu CNC enclosure is made of premium cast acrylic and aluminum alloy instead of wood or cheap plastic. The frame is sturdy, durable, and provides a clean professional look for your machine.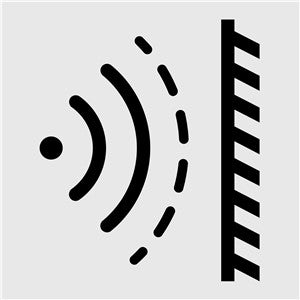 Noise Reduction
This enclosure doesn't only enhance safety but also reduces ambient sound. It can reduce up to 21dB (99% reduction in loudness) of the noise generated during operation.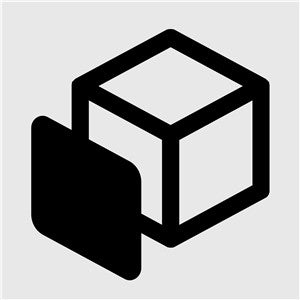 Easy to Use
Magnetic front door provides easy access to your machine allowing for easy swapping or maintenance.
KABA Lite VS KABA

 

Dimensions

17.71" x 15.35" x 11.81"

(450 x 390 x 300mm)

18.1'' x 15.7'' x 12.2''

(460 x 400 x 310mm)

Weight

3 kg (6.6 lbs)

5.5 kg (12 lbs)

Acrylic Wall Thickness

2 mm

3.6 mm

Frame Material

Metal Siding Trim

20 x 20 mm Aluminum Extrusion

Assembly Difficulty

Moderate

Easy

Top Access Hatch

No

Yes

Front Acess

Yes

Yes

Noise Reduction

Good (10dB)

Excellent (21dB)

SPECIFICATION
Materials: Cast Acrylic
Weight: 5.5 kg (12 lbs)
Dimensions: 460 x 400 x 310 mm (18.1'' x 15.7'' x 12.2'') 
WHAT'S IN THE PACKAGE
Enclosure
1 x Genmitsu Acrylic CNC Enclosure (Assembly required) 
Customer Reviews
Write a Review
Ask a Question
12/05/2021
Andy C.

United Kingdom
Very good, but not perfect
The KABA enclosure bolts together very quickly and easily and the instructions are clear. The flaw is the magnetic tape which, despite careful cleaning of the aluminium didn't adhere well. Once it started peeling it was almost impossible to get it to reattach it. I adapted my enclosure as soon as I got it. Four 600mm aluminium beams plus some 6mm MDF pieces to make it suitable for the 3040 extension. Also two hinges added to the rear lower and attaching it to an 18mm baseboard made accessing my 3040 far easier.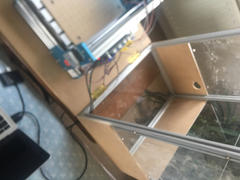 08/06/2021
Davide

Italy
Insonorizzatore
Sono stato molto soddisfatto per l'insonorizzatore. Prezzo un pò alto ma funziona molto bene. Con le steisce metalliche meglio metterle con il biadesivo. Si sono staccate dopo pochi giorni.
06/08/2021
D E.

United States
KABA CNC Enclosure
Received item today. About an hour assembly time. No problems. One small manufacturing defect.- corner post had one hole not tapped. No big deal. Items were cut very cleanly with smooth edges. Good quality extrusion and acrylic.
06/07/2021
Davide F.

Italy
Kaba desktop
Sono stato molto soddisfatto del prodotto. Fa ciò che deve. L'assistenza eccellente mi ha aiutato a tracciare il pacco che non sapevo dove era. Spedizione velocissima
04/07/2021
Jose P.

Portugal
I like so much
It's super useful. the fun becomes more enjoyable. It adds job security
03/22/2021
Julio L.

United States
Genmitsu KABA Desktop CNC Enclosure
good good and good
01/26/2021
Eric-Jan O.

Netherlands
Quick, complete, intact delivery
I must admit that I have not yet assembled the enclosure, because my router has not arrived yet. This enclosure got here (in NL) in 3 working days from shipment. That's awesome! Very well packaged, undamaged, and complete. So what else could one wish for? :)
01/17/2021
Joseph P.

United States
12/23/2020
Anthony G.

United States
CNC Engraver /Enclosure
Easy straightforward assembly! Nice looking and quality materials. I wish that there was a model with laser shielding amber plastic panels!
12/10/2020
Lawrence R.

United States