Lifetime customer support

15-Day Money Back Guarantee
Brand: SainSmart
SKU:

101-60-386
SainSmart CNC Router Z-Axis Tool Setting Touch Probe
With a mouse click, CNC machines will automatically return to a predefined position, allowing you to easily change and calibrate your tools.
Z-Axis tool setting touch probe works with Mach3.
Makes setting tool height a breeze, no more using the paper.
Auto-Check setting probe.
SPECIFICATION
Diameter: 1.38"
Thickness: 0.79"
Cable Length: 43.3"
Effective Surface Diameter: 0.98"
WHAT'S IN THE PACKAGE
1 x SainSmart CNC Router Machine Z-Axis Tool Setting Touch Probe
Customer Reviews
Write a Review
Ask a Question
Time saver
No more pieces of paper!
02/28/2021
Stephen R.

United Kingdom
Replacement Probe
Customer Service and delivery excellent - Proibe worked perfectly first time.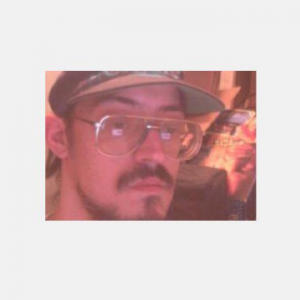 PC
11/24/2020
Paul C.

United States
it did work thank
yes it work just fine thank
04/30/2020
Troy D.

United States
Useful accessory
This is a useful accessory for your CNC router. Bought it along with my 3018 Pro, however I had to modify the connectors for the board that comes with the 3018 Pro.
03/23/2020
Murray B.

Canada
Nice item!
This is a nice item! The SainSmart Facebook people have indicated that some use this, others not. Those that DO use it say that they enjoy it. I'm not surprised. Very easy to install on the computer board. The only issue is that the connector provided blocks the 5V connector pins. So, if I get any accessory(s) that require 5V I'll have to disconnect the Z Probe ... or figure out a way to remove the current pin connector and install another. In the instructional video and papers, the coding is incorrect. If you follow the video and the instructions and put spaces as shown, the Z Probe will not function. Instead of spaces, place a semi-colon (;) after the last line section thena space and begin the next line section, place a semi-colon after that and a space and finally the last line. MINE was G90G21G38.2Z-50F100; G92 13.77; G0Z25 The second line shows that my digital caliper measurement was actually 13.77 mm. Once I had done that, it worked beautifully! The other thing that the Manual does NOT say is that once you set the line in place (above) you never have to touch it again. The Manual would give the impression that you have to do this process each time. Not so! Oh ... a word to the wise. ENSURE that you write down the OLD line code in case you do have to remove the Z Probe. SainSmart may want to consider updating the Z Probe Manual and MP4 video. Other than those minor items it's a really handy feature and so far I'm pleased that I purchased it!
01/14/2020
Karl P.

United States
z probe
it certainly doe snot work the way I expected... documentation---not accurate --