Save

$4.30
Lifetime customer support

15-Day Money Back Guarantee
Brand: SainSmart
SKU:

101-70-103
16-Channel 12V Relay Module
Save

$4.30
This is a 12V 16-Channel Relay interface board, Be able to control various appliances, and other equipments with large current. It can be controlled directly by Micro-controller (Raspberry Pi, Arduino , 8051, AVR, PIC, DSP, ARM, ARM, MSP430, TTL logic) .
You might also like 2/4/8-channels relays.
 SPECIFICATION
The use of the industry's top quality optocoupler isolation, strong anti-interference ability, stable performance
12V 16-Channel Relay interface board, and each one needs 15-20mA Driver Current
1-16 road can be any full on / off, or any road.
Equiped with high-current relay, AC250V 10A ; DC30V 10A 
Standard interface that can be controlled directly by microcontroller (Arduino , 8051, AVR, PIC, DSP, ARM, ARM, MSP430, TTL logic)   
Indication LED's for Relay output status
DOCUMENT
Customer Reviews
Write a Review
Ask a Question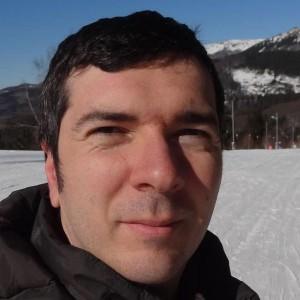 C
02/03/2022
Cristi

Romania
Solid
I have it for ~4 yrs. Works 24/7 on a home automation solution. 220V. Driven by a IO expander. It DOES NOT WORK when connected DIRECTLY to my RaPi 3B+. Maybe with other versions of raspberry but for me, the 3.3V (GPIO HIGH) was not enough to turn off the optocoupler's LEDs. So the relays were always on, regardless of GPIO state. Again, board is SOLID and no relay failed. It heats a bit (~40 degrees or so) if it is ON for long periods of time (hours) Love that it has +5V out (so you can monitor if it is energized or not) and the NO/NC for relays. Can implement complex solutions with it, impossible to to with solid state relays. (eg failsafe, in case power for the board is off) Waiting for it to be in stock. [pic show said board after 4yrs]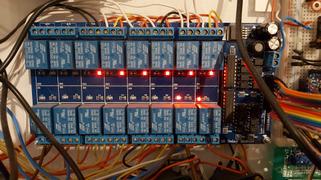 04/18/2020
Robert C.

United States
Awesome!
Everything I expected, fast shipping and courteous service. I will be doing business with SainSmart in the furture......
Quality
The board feels top notch, quality built. But lacking documentation makes setup tricky.
Great relay board
Ordered 3 boards. Very well built. Tested the boards and relays, everything working great. Will purchase more later for other projects.
very well
Very well built. A little bit expensive, but it is worth.
long time shipping
I have ordered 6 items in your store and they were posted via China Post, It took me 21days before I received my package. It is really a long time, however, the items all I get are just good, they worth waiting.
Good
This relay controller is really worth purchasing, the high quality and reasonable price. Perfect!
work prefect
When I first looked at this product, I was attracted to its design. After viewing the customer's reviews, I decided to buy it .Now I received this relay controller and it is absolutely amazing after using it.
Good for Raspberry
This board works well with the Rpi but requires a little thought to implement correctly. First of all the VCC-JD jumper must be removed to isolate the coil voltage from the signal voltage. The logic is backwards from what might be expected. When the Rpi GPIO or port expander pin is "off" (sinking voltage) the relay is energized. The two relay version of this board is easily modified so that when a high is presented, the relay energizes. A trace cut and a couple of jumpers are all that are needed. Other than that, no other considerations are needed. There are some that say that another driver transistor is needed to interface this to the Rpi. This is NOT true. Having said that, there is the advantage that the logic is reversed (GPIO Hi=ON) when a transistor is added. One could add a hex inverter like a 74HC540 and do the same thing. The VCC-JD/VCC jumper must be re moved and +5 volts from a separate power supply be fed to VCC-JD. A wall-wart works nicely and maintains isolation. I recommend that a I2C port expander such as the MPC23107 or MPC23008 be used with this relay board. An SPI bus port expander could also be used (MPC23S17 or MPC23S08) with the Rpi. Utilizing both I2C buses on the RPI, that means that a total of 256 relays can be connected to the Rpi. In addition another 256 relays can be connected via the SPI bus. for a grand total of 512 relays controlled by a single Rpi.
opto-isolator
What kind of opto-isolator have you used in this PCB?