Genmitsu LE5040 CNC Laser Engraver Machine
brand: SainSmart
SKU:

101-60-LE5040-01
High Efficiency
Genmitsu LE5040 delivers a position accuracy of 0.1 mm, with low noise and a top cutting speed of 10000mm/min, which is five times faster than 3018 with laser module, so you can always get the finely detailed patterns and precision needed for your projects.
Applicable Materials
Capable of handling a variety of materials such as leather, wood, acrylic, MDF, fabric, cardboard, bamboo, anodized aluminum, etc. It's easy to cut and engrave designs with Genmitsu LE5040.
Large Working Area
This machine offers a cutting area of 500 x 400mm (19.7 x 15.7"), making it the ideal CNC laser engraver for everything from home use to starting a small business.
Excellent 5.5w Laser Module
The laser module adopts an intelligent feedback control circuit, external ACC constant current driving Mode. Featuring with reliability, high stability, high efficiency, low noise, and excellent laser beam quality.
Software
The LE5040 uses LaserGrbl, high performance, open-source software for controlling movement, and runs on Arduino. Its dependability and simplicity make Grbl an industry standard, so there's no lack of support and resources available when you get stuck.
$349.00
$369.00
Save

$20.00
FREE EXPRESS SHIPPING
OVERVIEW
If you're looking for a cost-effective desktop CNC laser engraver that lands somewhere between affordable and entry-level, the Genmitsu LE5040 CNC Laser Cutter is as good as it gets. With its features, build quality, and great performance, it's one of the best that you will find on the market at this price.
SPECIFICATION
Frame Size: 645 x 515 x 185mm(25.4 x 20.3 x 7.3")
Working Area: 500 x 400mm(19.7 x 15.7")
Laser Power: 5.5W, support manual focus
Max Travel Speed: 10000mm/min
Power Supply: DC 12V/5A
I/O: mini USB
Stepper Motor: 42 stepper motor
Software: Lasergrbl, Candle, Compatible with all GRBL software
Supported OS: Windows XP, Windows 7, Windows 8, Windows 10
WHAT'S IN THE PACKAGE
1 x LE5040 CNC Laser Engraver Machine(Parts need to be assembled)

1 x Goggles

1 x User Manual
Customer Reviews
Write a Review
Ask a Question
02/17/2020
AT S.
United States
I'm having fun with this kit
Over all I am having fun with the LE5040 kit. The packaging was not as good as it should have been. The anti-static bag containing the laser had burst open and the laser was free to wander around a little. The same thing happened to the safety goggles and one of the stepper motors had a little fun scratching them up. I reported this to SainSmart and they are taking care of the issues. I was able to get the kit assembled in under 2-1/2 hours and that included video taping what I was doing. There is a major step missing in the instructions and I was able to figure that one out before SainSmart was able to get back to me. I have posted my assembly video on the CNC @ Home YouTube channel: https://youtu.be/WasHCeHaVjE. I also have a short modification video to deal with a couple minor issues: https://youtu.be/6mMG3u8YdOM. I have not done much cutting with it yet. My first project turned out nicely. I have added a picture of that. I would recommend using this or any other laser in a well ventilated area. Cutting leather produces a not so pleasant smell; unless you like the smell of burning flesh. If you are interested in learning how to do CNC laser stuff, I would recommend this kit. It doesn't break the bank and everything you learn is a transferable skill when it is time for you to upgrade.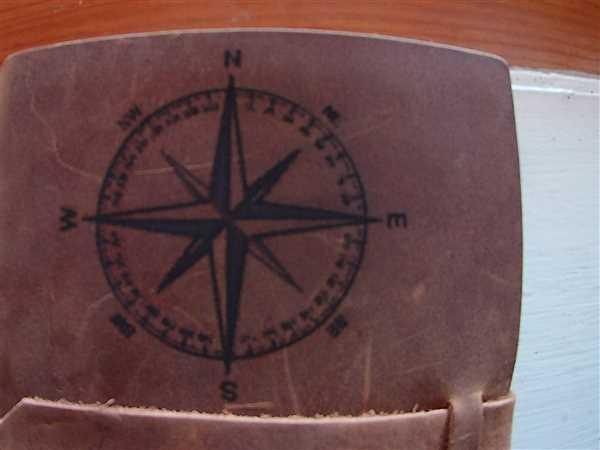 12/02/2019
Nick B.
United States
Very cool little laser
Just received this on Saturday and started building it pretty quickly. Here are some of my notes from the build and first time test of the LE5040. Cons: -The instructions are good, but can be a bit difficult to understand. For example, when trying to setup the belt tighteners, it was a bit difficult to fully understand how they had set it up. I had to look at a close up of the picture on the website to see how they installed them. (This is why I gave it 4 out of 5 stars) -The parts were not labeled on the individual bags. This made the build go slow as I had to lay everything out and guess what bolt size we needed. Pros: -This device scream in terms of how fast the X/Y motion is. Compared to the small 3018-PRO, this device can run circles around it. -The 5.5w laser works quite well and with this setup, it functions as it was designed. -The work area that this device can utilize, especially for a well priced device, is phenomenal. -This device does come with an off/on switch on the mainboard which alone puts it past the 3018-Pro with the laser option in my opinion. -Very light weight. Overall, my view of this device is that of astonishment. The speed of the laser, the work area, and the overall construction of this engraver is top notch and worth the money for anyone interested in getting started. I would definitely buy another one.