Lifetime customer support

15-Day Money Back Guarantee
Brand: Genmitsu
SKU:

101-63-YS3018
3040 Y-Axis Extension Kit for 3018 Series CNC Router
Expand your machine's potential with an easy upgrade that will provide over double your previous work area.

Perfect for making signs or just accommodating larger stock material for multiple cuts.
How to assemble the Extension Kit
Step 1: Disassembly
Disconnect & Remove All Wires Connecting to the Base of Your CNC
Unscrew the Gantry Assembly from Either Side of the CNC's Base
Take Apart Your Frame
Step 2: CNC Base Assembly
Attach the Extended Side Extrusions & Linear Rails to the Back Panel
Install Extended Lead Screw into CNC Bed Through Spring & Copper Nut
Install the Bed with Threaded Lead Screw Into the Liner Rails Already Attached to Back Panel
Secure the Lead Screw to the Y-Axis Stepper Motor through the Coupler
Install the Front Panel & Square Frame
Step 3: Final Assembly
The process of mating the base frame with the gantry assembly mirrors the same process as when you assembled your CNC for the first time, the only major difference is that rather than having the gantry spaced 46.5mm from the rear of the frame, you are now going to want it to move more forward in order to take advantage of the expanded Y-Axis.
Rather than give you a specific number, it is strongly suggested that you move the gantry as far forward as your wiring will allow. This is usually around 60-80mm depending on whether you have limit switches.
Specification
Material: Aluminum
Package Weight: 1.77 KG (3.90LB)
Package Dimension: 51.5*21.5*7.5cm
Note for 3018-MX3 User: Since MX3 has been upgraded before, special attention should be taken when choosing this Extension Kit. If you find a COUNTERBORE in the screw hole of the optical shaft part, please choose the Extension Kit for 3018-PROVer/3018-PROVer Mach3.
Note: The limit switch for the Y-extension kit is not included.
WHAT'S INCLUDED?
For 3018-PROVer Series:
2 x Y-axis Aluminum Extrusions (2040*450mm)
1 x Y-axis Extended Lead Screw (T8 Pitch 2mm, Thread 4mm*450mm)
2 x Y-axis Extended Linear Rails (Hole 5mm, Depth 15mm*460mm)
1 x Replacement Zip-ties
For 3018-PRO& 3018-MX3 Series:
2 x Y-axis Aluminum Extrusions (2040*450mm)
1 x Y-axis Extended Lead Screw (

∅ 8mm lead screw, 

T8 Pitch 2mm, Thread 4mm*454mm)
2 x Y-axis Extended Linear Rails (Hole 5mm, Depth 15mm*450mm)
1 x Replacement Zip-ties
Bundle:
1 x Y-axis Extension Kit + MDF Spoilboard
Note: The original limit switch cable of the 3018-PROVer is not compatible with the 3040 Y-axis extension kit. Please purchase a longer cable individually.
Assembly Guide
Customer Reviews
Write a Review
Ask a Question
Easy and awesome
Works great easy install. Makes way more space to create in. Best and cheapest upgrade for your money
02/09/2022
Michel L.

Canada
Good choice to extend the 3018 PROVer to 3040
I received the extended kit with enjoy and install it ease. The T8 rod was slighty misaligned, but usable. Put my 20K spindle and rise the xz axis with the old 2020 extruded part and put a 30mm wood spoilboard over the aluminium/mdf 3040 one. I am satisfied of the final product.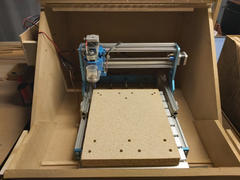 12/05/2021
John G.

United States
Great kit!!!
The nice thing about the items from Sainsmart is fit. The machining is precise and the parts go together nicely. I now have a 3040.
12/05/2021
E. Ray Carvey

United States
3040 Y-Axis Extension Kit
Got this for my Genmitsu easy to install and now i can do larger projects
12/01/2021
Chris S.

United States
Perfect fit and easy installation
This kit is great. It was easy to use and increased the y axis by so much! Definitely recommended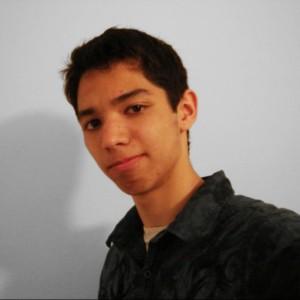 FA
11/14/2021
Forest A.

United States
Worked Perfect
I needed a coupe extra cm for projects that people requested. This gave me just enough to engrave small cutting boards and small signs. Would recommend if you are looking for a cheap way to take your set up to the next level
10/15/2021
Julian G.

United Kingdom
Easy upgrade to double the size
The extension kit was very well packaged and all parts clearly identified, including the correct number of screws. Instructions for assembly were straightforward and accurate, and I now have a CNC twice the size!
08/18/2021
John C.

United States
06/03/2021
William J. Orr

Canada
Y rail extension
Well packaged, straightforward instructions. Fair amount of dis assembly, just be patient. The extra length of axis has been nice, broadening my hobby limits.
06/02/2021
Kristopher H.

United States
So far its great
Had an issue with 2 holes being untapped. Customer service was nice but I got impatient and tapped them myself. Working like a champ now