Brand: SainSmart
Genmitsu 3018-PROVer Semi Assembled CNC Router Kit
$299.00
$349.00
Save

$50.00
US Free Shipping
Built to suit your needs
Genmitsu 3018-PROVer is the successor to the
3018-PRO
, and the new version has brought improvements to many parts, including the excellent design and safety features, pre-assembly, upgraded mainboard, etc.
Whether you're a CNC beginner, a hobbyist or a small business owner looking for an enterprise quality for commercial purposes, this is an excellent choice.
Join SainSmart Genmitsu CNC Router Facebook Group
Efficient Pre-Assembly
The 3018-PROVer is the newest addition to the Genmitsu CNC 3018 series family. This pre-assembled desktop CNC machine allows you to be up and running in 15 minutes instead of 2 hours, making it no challenge for beginners.
High Quality
Boasts an all-aluminum body with an oxide blue look, the 3018 PROVer gives you a premium look and feel for your machine.
Safety Design
The 5mm acrylic baffles can block the 'flying' pieces of wood/other cutaway materials so that you can safely monitor the engraving process. The machine also comes with
Emergency Stop
&
Limit Switch.
This machine comes standard with a newly designed offline controller with 1.8" display so you can view readouts clearly and control the CNC router without connecting to a computer.
If you are an experienced CNC engraving enthusiast looking for an upgrade, you can add the matching SainSmart laser module kit to the machine. With this module, it can absolutely give you different ways to unleash your creativity.
Upgrade your 3018 to 3040
SPECIFICATIONS
Effective Engraving Area: 260 x 155 x 35mm(10.2 x 6.1 x 1.4")
Frame Size: 420 x 340 x 280mm(16.5 x 13.4 x 11.0")
Frame Material: Aluminum
Z-Axis Component Material: ABS
Spindle: 775 motor, 12V~24V, 10000 RPM;
Rated power: 60W; Maximum power: 120W
Step Motor: 1.3 A, 12V, 0.25 Nm torque (2.2 in-lb)
Drill Bits: Tip 0.1 mm, 20 degrees, Diameter 3.175 mm
Supported OS: Windows XP, Windows 7 32/64 bits, Windows 8, Windows 10, Linux, Mac OS
Software: Grbl control(Candle)
Power Supply: 24V/4A, with CE, FCC & PSE certifications
Perfect for: Hobbyists, Crafters, Woodworkers, Industrial Designers, Educators, Engineers, Jewelers and more!
WHAT'S IN THE PACKAGE
Standard Kit
1 x 3018-PROVer CNC Router Machine (Some parts need to be assembled)
1 x Offline Control Module
1 x Tools Box
1 x Screw/ Nut Accessories Box
Laser Machine Special Bundle Kit (Only $509)
✔Included Hardware (over $533 value) 
✔Included Software ($85 value) 
Customer Reviews
Write a Review
Ask a Question
07/14/2021
Levi

United States
Decent starter
I bought this having never used or owned a cnc machine. I used basic freeware to program it and it was awesome. Until about a year later. Even though I routinely maintenances it once a week greasing and oiling the normal wear and tear spots, out of the blue the z axis just dropped. The bronze bushing inside of it no longer holds and it's seems totally irreparable. I suppose I could buy the upgrade kit for it l, but after all that is said and done you might as well have bought an x carve. This is a great product for someone who only wants a year of decent carving.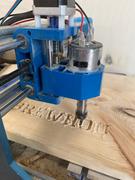 05/13/2021
Paul H.

United States
02/10/2021
Tye S.

Canada
01/12/2021
Hartmut E.

Germany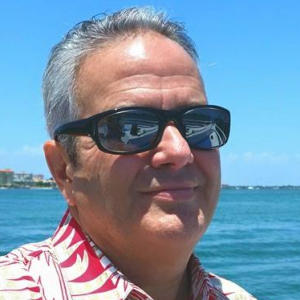 RT
12/29/2020
Rick T.

United States
This is a great beginner CNC machine!
I have experience with 3D printers and thought I would dip into the world of CNC. I have seen numerous articles and ads for 3018 kits, but the SainSmart 3018-PROVer Kit was highly recommended. I was not disappointed! The kit was extremely well packed and included everything I needed to get started. The manual was easy to follow and it took me less than an hour to assemble. The SainSmart website has great documentation and resources to get you started. I also highly recommend the Facebook "SainSmart Genmitsu CNC Users Group". I found much useful information there.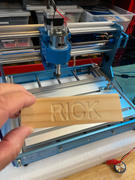 08/30/2020
Mark

United States
Great first machine
I got this because it requires less build time than some of the others, and it was worth it. Yes, I had to spend an evening putting it together, but I would have spent two were I to get the cheaper model. It's worth the time savings alone. The panels that reduce the spray of mess are good, though they do nothing for the front or back. I had to repair some of the screws (they vibrated loose) after a few days, but if it happens again, a little threadlocker will fix that. I recommend getting collets in every size, since you may get other end mill kits and need them. I also recommend putting this in a room far from where people will be annoyed by the sound. If you decide to mill something that's going to take a day or more then you don't want to do it where your family will have to listen to it for days on end. Like all CNC machines, it's like running a dremel in your house-- people will hear it. So far I've worked with MDF and layers of very thin plywood. It's been great. I'm about to start working with soft copper and I really look forward to it.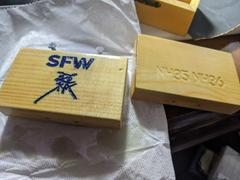 06/22/2020
Robert R.

United States
Nice CNC Router Kit
The CNC Router Kit is really well done. The instructions and descriptions of the items are very professional. The instructional video and the starter software helped me get the system up and running in one afternoon. There is a lot to learn and it is a very instructional system. I am still waiting on the delivery of the laser part of the kit that I am told was shipped separately.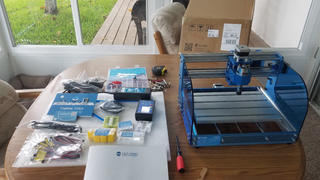 06/09/2020
Jimmy V.

United States
06/16/2021
Scott E.

United Kingdom
3018 prover
Fast delivery and easy to assemble. Sainsmart resource centre very helpful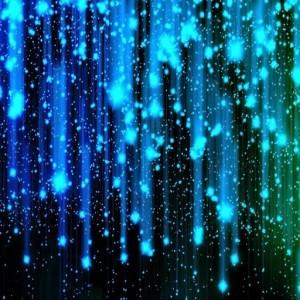 05/24/2021
Anonymous

United States
great device
im happy with this. cant wait to make more things
Genmitsu 3018-PROVer
Genmitsu 3018-PROVer is the successor to the 3018-PRO, and the new version has brought improvements to many parts, including the excellent design and safety features, pre-assembly, upgraded mainboard, etc. Whether you're a CNC beginner, a hobbyist or a small business owner looking for an enterprise-quality for commercial purposes, this is an excellent choice.
🔴 Youtube Test and Review Video

🔴 How to Design & Cut with Easel

Software Links

LaserGRBL The best free GCode sender for DIY Laser Engraver. LaserGRBL is able to load and stream GCode path to arduino, as well engrave images, pictures and logo with internal conversion tool. Can click here to buy a laser module.

LightBurn is a premium version of LaserGRBL which allows you powerful tools for editing, adjusting the layout and controlling your laser. LightBurn is a native application written for Windows, Mac OS, and Linux. Can click here to buy the LightBurn GCode License Key.

Easel is the all-in-one software solution for 3D carving machines. Designed by Inventables, Easel is the easiest way to get started in the world of 3D carving.

Fusion 360 Integrated CAD, CAM, & CAE software for everyone. Animation. Access Anywhere. Easy Collaboration. Try It Free. Integrated Design Tools. Next-Gen 3D CAD/CAM. Fabrication.